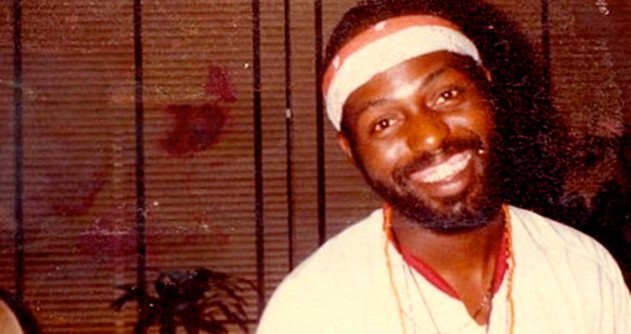 How do you rework such a classic moment in time? Arguably one of the most iconic house music moments, born from the black LGBTQ+ scene in Chicago at the legendary Warehouse nightclub and known as one of Frankie Knuckles earliest productions; 'Your Love' is a stone cold classic. A record up there with the greats, instantly recognisable and a song that only gets better with time.
Written by Jamie Principle and initially released in 1986, 'Your Love' has become a seminal recording over the past 34 years. Originally an underground club anthem, which was famously borrowed on the crossover hit 'You've Got The Love' (The Source feat. Candi Staton) and most recently re-produced by as part of the Director's Cut project which aimed to update a number of classic cuts for the modern dancefloor, this is a record that endures the test of time. Working alongside The Frankie Knuckles Foundation and Eric Kupper, SoSure Music now releases two new remixes for 2020 from Darius Syrossian and Alan Dixon.
House music aficionado and legendary Sankey's resident Darius Syrossian offers his unique blend of beats to the remix package. Darius' production is heavily influenced by some of the greats – from the finest artists from Detroit, New York and Chicago. Having released on some exceptional labels including Get Physical, Viva Music and Hot Creations, he understands the soul that sits at the core of House music. Darius remix brings 'Your Love' in 2020, rolling beats and big breaks he taps into the feeling of euphoria that 'Your Love' brings in peak time moments.
"It's probably one of the toughest projects you could ever take, with a track which has this much legendary status. You cannot disrespect it by changing it too much but at the same time you have to put your stamp on it. I'm very happy with how it has turned out. It's also great knowing that this release is going to be helping out the Frankie Knuckles Foundation" – Darius Syrossian
Charting a rapid rise through the ranks in a relatively short time Alan Dixon is already built a name for himself in the House and Nu Disco scenes and has recently released on labels including Glitterbox, Permanent Vacation, Running Back and True Romance. Alan's remix aims directly at the centre of the dancefloor. Strong beats dominate a unique energy through the mix along with a slightly nostalgic vibe, Alan's remix updates a classic with respect.
"Getting the opportunity to remix one of the most iconic house tracks of all time is obviously an honour. Luckily with the original having the old Chicago Trax sound I knew exactly what I wanted to do. Retain the original song structure and melodies and just freshen them up for today's dancefloors (if they still exist). Frankie Knuckles if he was from Berlin in 2020…" – Alan Dixon
Remixing this mammoth track is no easy task, but in producing these new remixes both Darius Syrossian and Alan Dixon have both retained the unique vibe of 'Your Loves', while adding a contemporary edge fit for today's diverse dancefloors.
Listen to the remixes below.