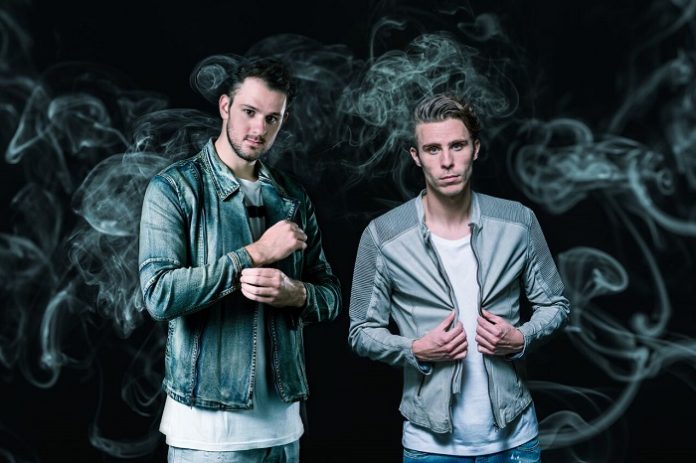 This July, DJ and producer duo, W&W will mark their first performance for a live audience since the COVID-19 pandemic enforced a halt in events around the globe.
On 11 July, W&W are set to perform their first Rave Culture show of 2020 live in Germany at the Lanxess Arena, Cologne to a very limited audience of 1400 lucky fans. This unique occasion will give fans the chance to safely enjoy a live show from the duo, who will be joined by stellar acts Da Tweekaz and Sandro Silva.
The COVID-19 pandemic has forced the music industry to think outside of the box, finding new ways to connect with fans. As a result, Germany's Lanxess Arena has launched ARENA LIVE, a new concept that enables the operation of events during the global pandemic.
By utilizing the space safely and enforcing strict hygiene policies, high-capacity arenas can be used effectively for fans to enjoy live shows once again. Within the Arena, groups are separated into boxes that are distanced at least 1.5 metres from each other. During the event, distancing rules will apply, and attendees will be required to wear masks when using walkways. This unique show will provide fans with the long-awaited opportunity to witness top tier artists perform live once again while safely social distancing.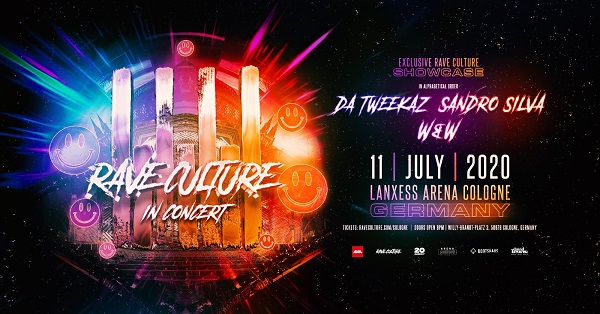 Dynamic Dutch pairing W&W have earned a reputation as true electronic music royalty. Having travelled the world delivering explosive performances at many of the world's most iconic festivals and venues, W&W are no strangers to delivering world-class shows. Widely regarded as one of the world's leading DJ duos, W&W are gearing up to make their long-anticipated return to performing live with this unique show.
Joining W&W in the Lanxess Arena will be high-power Norwegian duo Da Tweekaz. Famed for their high-energy hardstyle performances, this pairing is the perfect addition to the billing. Finalizing the lineup, Dutch bigroom producer Sandro Silva will also take to the stage on 11th July. The brains behind the iconic hit 'Epic', this seasoned performer is ready to light up the arena with one of his outstanding live shows.
The special event will also give fans an opportunity to purchase exclusive Rave Culture fashion items from the recently launched summer collection.
As leaders in the global events industry, ALDA & Insomniac have a proven reputation for delivering breathtaking live experiences. Fans can expect an unforgettable event with state-of-the-art lasers, lighting and CO2 accompanying the show. Taking place between 22:00-01:00, this will be a momentous night that will mark the beginning of a brand new era for live events.
Tickets for this event are in high demand with 80% already sold out, as this show will provide a very rare opportunity for fans to witness a performance from leading DJs while safely social distancing. With very limited tickets available, this is definitely not to be missed.
Tickets are on sale now and can be purchased here.