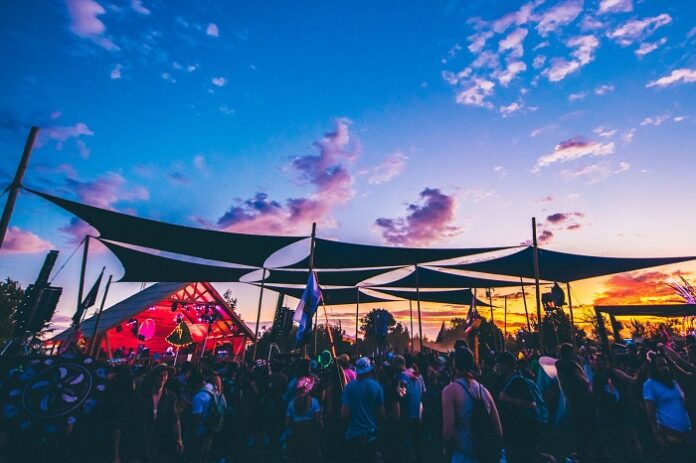 Ordinarily in early October the Dirtybird flock would be migrating to Northern California for their annual Campout Festival. It would have been the sixth year of Campout in 2020, a festival that has become beloved for all of its idiosyncrasies and weirdness as much as it has for its eclectic musical programming, curated by Dirtybird boss Claude VonStroke.
Sadly, Campout will not be happening in 2020, however the Birds are still taking flight, and this year everyone will have the chance to join in the festivities from the comfort of their homes, by tuning into the first ever Couchout. A seven day broadcast on the newly launched Dirtybird LIVE channel on Twitch.
Couchout will serve up a full week of programming – packed full of the music and madness that has come to define the Campout experience. Audiences will be able to tune into comedy skits, live bingo, karaoke, and yoga sessions, some of the weird and wonderful activities that make Dirtybird Campout unique.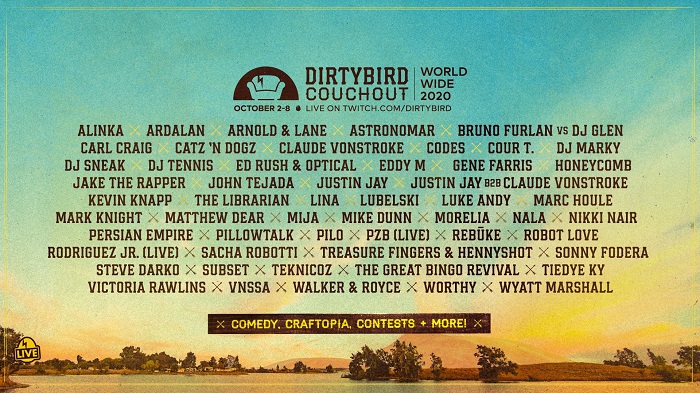 Dirtybird opens its doors to anyone at Couchout looking to claim their own role in the online spectacle. Those looking to strut their stuff on the virtual stage can apply to join a Talent Show with anything from singing, to comedy, to swimming or jumping rope. Counselor Claude will be handpicking his favorite performers with the crowd choosing the ultimate winner and recipient of two free tickets to next year's Campout. DJs can also submit 30-60 minute video sets of their own for a chance to join the official Couchout lineup, as well as two free tickets to the next Campout. The floor opens to fan votes from September 26-30.
As ever VonStroke will serve up a delicious mix of music cutting across the spectrum of house, techno, bass and hip-hop. Techno and house pioneers like Carl Craig, Mike Dunn, DJ Sneak and DJ Tennis will line-up alongside the likes of Mija, Mark Knight, Ed Rush, Matthew Dear, The Librarian and Marc Houle.
Dirtybird has always championed the next generation of talent and Couchout will be no different with rising Dirtybird talents like Steve Darko, Catz 'n Dogz, and Lubelski playing along-side new stars like Nikki Nair, Eddy M and Morelia. Dirtybird faves will represent with Ardalan, Walker & Royce, Justin Jay, Kevin Knapp, Gene Farris and VNSSA all laying down sets.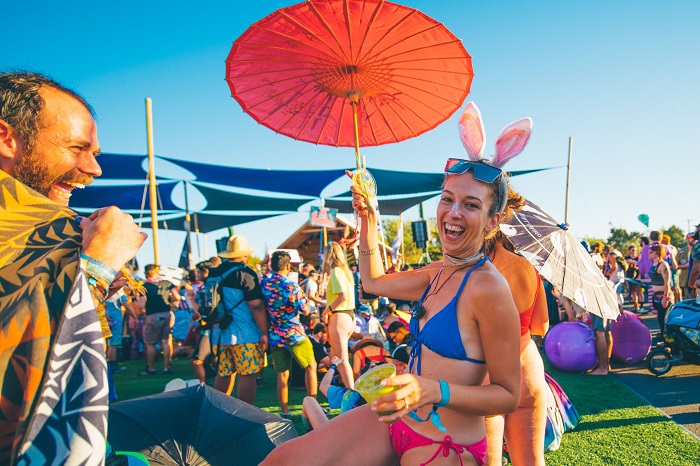 Accompanying the Couchout virtual festival will be a Couchout Compilation, showcasing the sound of Dirtybird. It's led by a new track, 'I Caught A Vibe' from Claude VonStroke with newcomer Mike Kerrigan. The collaboration arose after Kerrigan's demo caught the ears of VonStroke, the pair then re-worked the vocals and bass lines to finalize the left-of-center earworm, it's a surprising cut that somehow still manages to sound like Dirtybird.
VonStroke has also assembled a cast of his favorite Dirtybird newcomers and vets to join him on the Couchout Compilation. Indietronica talent Robot Love, who made waves on the label in spring, contributed a wistful "What I Lived For" to the mix. DJ Glen and Bruno Furlan went dark in "What's Going On," while Mancodex's third label entry is rife with acid lines. JYNX and Missy join forces for 'My Wig'—and finally, Dirtybird welcomes six brand new faces into its flock through Mitch Dodge, E.R.N.E.S.T.O, Codes and Truth x Lies, Dutch Dannis, and Nikki Nair.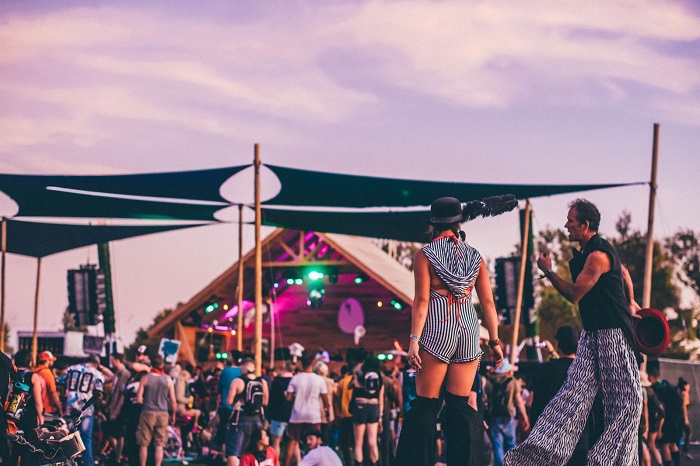 Of course, no Campout or Couchout is complete without essentials like s'mores, tie-dye kits, and more. Thankfully, Dirtybird has partnered with Of The Night to facilitate these items, plus supplies for a complete home Campout transformation that includes food, drink, Campout-themed décor—plus everything needed to play Bingo Revival, potato sack race, and a floatie race. 10% of proceeds benefit the Equal Justice Initiative, which is committed to ending mass incarceration and excessive punishment in the United States, challenging racial and economic injustice, and to protecting basic human rights for the most vulnerable people in American society. Sets of two Couchers in LA and San Francisco can order their packages here.
Couchout Compilation will be out Oct 2. Pre-save links here…