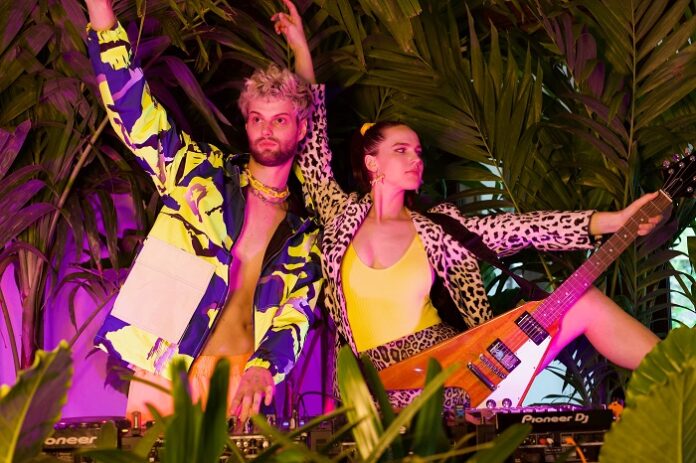 SOFI TUKKER team up with Russian DJ/producer Novak and Dutch DJ/producer YAX.X on 'Emergency', a brand-new single that saw its release on Sunnery James & Ryan Marciano's SONO imprint.
The song, which has been a staple of SOFI TUKKER's acclaimed daily livestream sets, is a definitive dancefloor juggernaut with a sense of urgency that commands you to spring into action. The track originated when Sophie sustained an injury while performing that took her from the stage to the hospital.
The group says of the collaboration and inspiration, "We put Novak's song 'Turla' in our BBC1 radio mix and he reached out to us to thank us. He then flew to Moscow to meet us at our show and we became instant friends. We've been sending stuff back and forth since, always looking for the right thing to do together. immediately upon hearing this track, we knew we wanted to collab on it.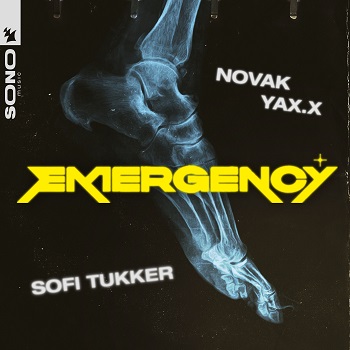 The process would have been no different in COVID times or not because we were literally on opposite sides of the world while making it. We wrote this one very literally about Sophie breaking her foot, which had just happened on stage at Groovin the Moo Festival in Australia. We were at home and had to cancel our tour, and actually was at the same time as we wrote 'House Arrest' about that period of time."
They have also shared an animated video for 'Emergency', directed by Jared Asher Harris with illustrations by Burton Booz, that puts you behind the wheel of an emergency vehicle on the run in a noir cityscape overlaid with neon text, emergency lights and X-rays of injuries.
SOFI TUKKER share, "The animated video shows some very literal imagery of Sophie's broken foot, of the ambulance that came to take her to the hospital, and of a woman running (which she can no longer really do unfortunately…). We love how it's a constant unfolding journey, feels like you're really on a road moving forward, which is exactly what we are always trying to do."
Listen to the track below.