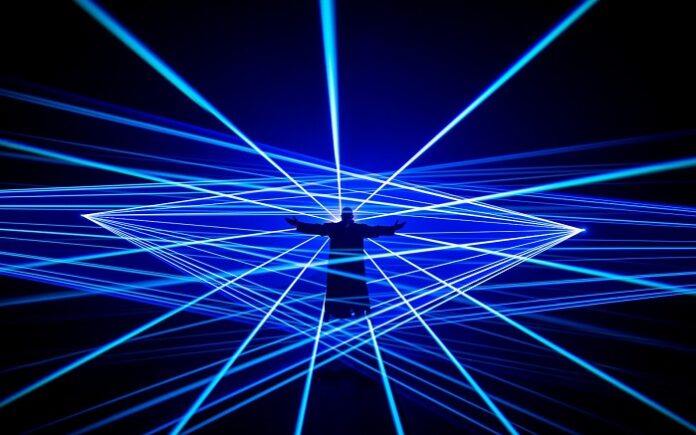 Q-dance, organiser of the most popular hardstyle events, announced that it will be going all out with a unique digital experience on 28 November, which tens of thousands of fans all over the whole world will be able to enjoy at home: 'Qlimax The Source'.
Qlimax, known for its high-quality shows, promises to be an audiovisual highlight with the best artists, specially produced music and state-of-the-art production techniques.
Fans can immerse themselves in the mystical world of Qlimax during the four-hour digital event, which will not be a traditional livestream. Six different chapters will let the viewer become part of an hour-long audiovisual journey across mythical worlds, all filmed at the most diverse locations.
Each chapter has its own soundtrack specially composed by a well-known artist from the scene. The premiere will be followed by a three-hour long afterparty, during which the artists will drop in to play a set supported by next level visuals. Prior the official start of "Qlimax The Source", Qlimax will kick off with a pre-show that will be accessible to everyone.
"In these challenging times, we want to offer our fans an innovative Qlimax experience with something that is allowed at the moment. Qlimax The Source takes the viewer on a journey to a new reality, a world where hardstyle, film and show techniques come together. Fueled by the mystical atmosphere Qlimax is known for, we create a home experience that takes people on a true hardstyle trip.", according to Daan Jansen, Show & Art Director of Q-dance.
Whereas over 30,000 fans enjoyed traditional partying in GelreDome in Arnhem last year, your own (living) room now serves the backdrop for this digital edition. The multi-day Defqon.1 at Home online festival proved just how creative the Q-dance fans can be. They transformed entire living rooms into fully fledged campsites. Thanks in part to this success, fans will be given additional tips prior to the premiere on how to make preparations to enjoy the evening to the full.
Q-dance is in familiar territory when it comes to the production of impressive, high-quality audiovisual productions. The dance events organiser has been impressing fans worldwide with the most incredible stages and stunning music, lights and fireworks shows for over twenty years.
Q-dance reaches an online audience of millions with striking and smart content of its events. This year, the digital Defqon.1 at Home festival attracted over 8 million viewers, with the production of The Closing Ritual being one of the highlights.
"We have worked hard with all artists and creatives in recent months to create a spectacular, unprecedented digital production. Since we specialize in creating live events, this production was completely outside of our comfort zone." Jansen continues.
"The team has done an extraordinary job by creating something unique, an experience that will appeal to both our hardstyle fans and general lovers of audiovisual spectacle."
Qlimax The source takes place on 28 November. Regular ticket sales start on Saturday 31 October at 13:00 hours (CET) and tickets cost €9.95. More information about the programme and the line-up will be announced shortly on Q-dance's social media channels and on the link.
Watch the official trailer below.