Change is all around us and everywhere we look. We're constantly on the move, whether it's because we inspire change within ourselves or simply because the world keeps turning. And that message takes center stage in the latest single of GoldFish and Julia Church, 'Everything Is Changing', and the stunning music video that's being released next week.
'Everything Is Changing' is a track full of hope and uplifting energy for these times, with positivity always being a signature of Dom and Dave's releases. Proof that GoldFish keep popping out gems, this cut features Julia Church on vocals and is bound to fill you with optimism and summery vibes, no matter the season.
GoldFish: "The journey of this song has been a special one. We had recorded this vocal together with Julia in Cape Town and subsequently all had gone on our separate ways: Julia to the U.K., ourselves to the U.S.A.
We were all touring, moving countries and doing life…and the track went through a few different iterations, sort of adjusting to our mindsets through all of these adventures. Until now, when we were really happy with it. 2020 really has been the year of change and although we resist it, we wanted this song to inspire a shift in how we all approach change. Super excited for the track to be out!"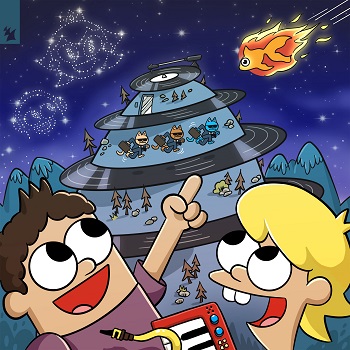 Julia Church: "GoldFish and I met through a mutual friend of ours. I was going through a big transition in my life, so everything really was changing. It's such a special song to me personally because of what it meant back then, and all of that still rings true today. It's so relevant right now too."
Listen to the track below.