DJ and producer, Julian Jordan kicks off 2021 with spanking new track 'Big Bad Bass'. Known for his sharp and aggressive basslines, Jordan surely doesn't disappoint. After being premiered by Martin Garrix on New year's Eve, millions around the world were waiting for the track to be released.
'Big Bad Bass' starts off with magnetized piano keys which build-up to the euphoric and hard-hitting drop. Muffled synths combined with exhilarating drumrolls lead up to the electric bridge which spirals up into a second drop, ending the track on a powerful note.
Julian delighted his fanbase in a video broadcasted by STMPD RCRDS, in which STMPD RCRDS artists had to guess which artist was behind the 11 IDs played by Martin Garrix in his Tomorrowland set. 'Big Bad Bass' was immediately recognized as a Julian Jordan ID by most of his fans and fellow STMPD artists, as Jordan really developed and established a true signature sound over the past years.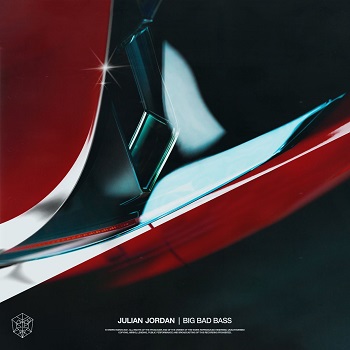 However, when it was his own turn to guess, he feigned a priceless 'I don't know' as he could not yet announce his upcoming track. Jordan might not win an Oscar for his acting performances, but he is certainly coming for the charts with yet another colossal hit.
Julian Jordan has way more in stock for 2021. Planning to release a few tracks in the coming months, he has truly established himself as a regular chart-topper and is definitely there to stay.
Listen to the track below.