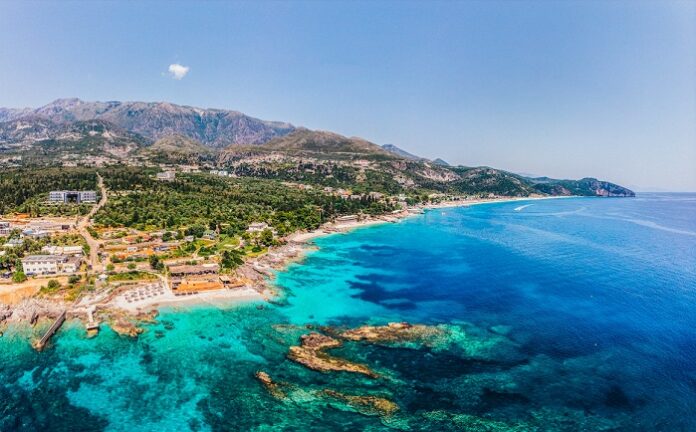 Inner State is a brand new festival designed to guide you on a wellbeing journey through carefully curated experiences that include music, wellness, talks, travel, food, and drink.
The Inner State team has scoured the world of wellbeing experiences – so you don't have to – and brought them all to the majestic setting of Dhërmi Beach on the Albanian Riviera. From the experimental to the tried and tested, an exciting selection of DJs, live acts, leading thinkers, and mindful mentors form a well-balanced mix of culture-rich experiences in a beautiful beachside location.
Experience six days of high vibes and good times from 15-22 September 2021 at the Albanian Riviera that lies South along the breathtaking coast. With appearances from Loyle Carner, The Breath Guy, Tiga & Hudson Mohawke, Jasmine Hemsley, Annie Clarke, Greentea Peng, Seb Eubank, Benji B, Jade Shaw, Jaguar, Joe Goddard, Leon Vynehall, and Helena Star. Early bird tickets start from £239 for 7 day stay (inc. festival ticket and accommodation) and will go on sale here at the end of March.
On a mission to enhance collective wellbeing through good times and feel-good states – the Inner State organisers offer a new annual event that aims to breathe new life into the festival calendar.
Mainstage Festivals, are an events company with over 20 years experience in producing shows at unique locations across the globe, including the hugely popular electronic dance festival, Kala, which takes place in the same location as Inner State on the Albanian Riviera, Dhermi.
Curious, culture-rich, and off the beaten track – Dhërmi is the Albanian Riviera's hidden gem; making it the perfect place to discover your inner explorer. Inner State promises a progressive, creative, and inclusive festival experience focussed on self-actualisation. Inner State has curated a standout series of bespoke and diverse activities, gigs and talks to create unforgettable moments that will make festival-goers return from the event with renewed energy.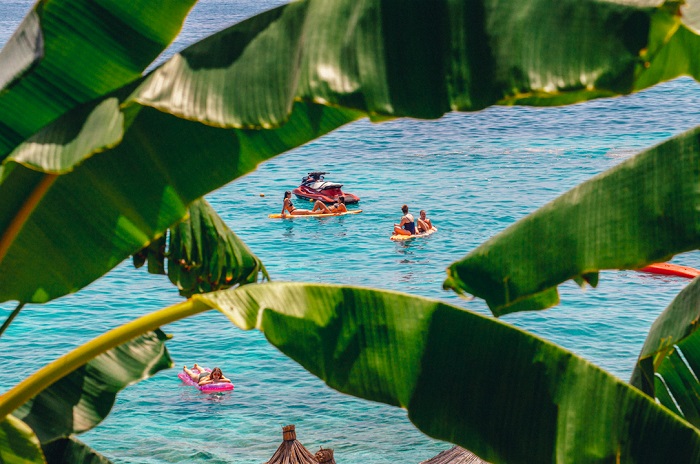 Inner State will be a hub for wellness with an offering in an abundance of mind settling and body-bending practices. With multiple sessions per day for all levels, from expert to complete beginners, you can expect Yoga, Breathwork, Pilates, Sound Journeys, Astral Projections, Lucid Dreaming, Qi Gong, Diving, Boxing, and much more. Wellbeing masters such as The Breath Guy, Annie Clarke, She's Lost Control, and Jasmine Hemsley will feature alongside special, wellness-focused projects from established artists such as Rob Da Bank's Sleep Retreat, and Joe Goddard Modular Yoga.
From the refreshingly thoughtful tracks of hip-hop break-out Loyle Carner, to the top-tier electronica of Tiga & Hudson Mohawke's unique collaboration, coupled with Greentea Peng's soulful charm, house music heroism from Jaguar, the alternative rock sounds of Flamingods, and the globetrotting sounds of tastemaker DJs such as Benji B and Bradley Zero, Inner State offers a forward-thinking, varied and cohesive music programme on its beachside, open air stages as an integral part of its whole systems approach to wellbeing. You can expect day and night beachside sessions, intimate live gigs, DJ sets, and soundscapes – naturally amplified by the mountainside (and a world-class sound system).
Speaking from the heart, Inner State offers a huge variety of talks covering topics ranging from Sense Making, Psychedelics, and Flow, to Intuition and Therapy from the likes of Rebel Wisdom and Eddy Elsey. Be enlightened by words on Regeneration and Neuroscience by master speakers such as Heather Hargreaves, Jade Shaw and the brilliant Jasmine Hemsley. If you are looking to be inspired or are simply keen to learn more on fascinating topics, there is truly something for everyone at Inner State.
Inner State offers a range of activities like no other festival does, encouraging festival-goers to swim in Albania's crystal blue sea, get involved in Campfire Conversations, Yoga sessions for all levels, and breathwork with wellbeing masters.
There will be happenings from beachfront to mountainside with meditation, movement, and massage set to immerse soulful adventures into the surrounding beauty of Dhërmi. What's more, transformative Sound Journeys and Astral Projections, Lucid Dreaming and Star Gazing, and live performances and DJ sets from exciting international artists are all set to make Inner State festival-goers have the experience of a lifetime.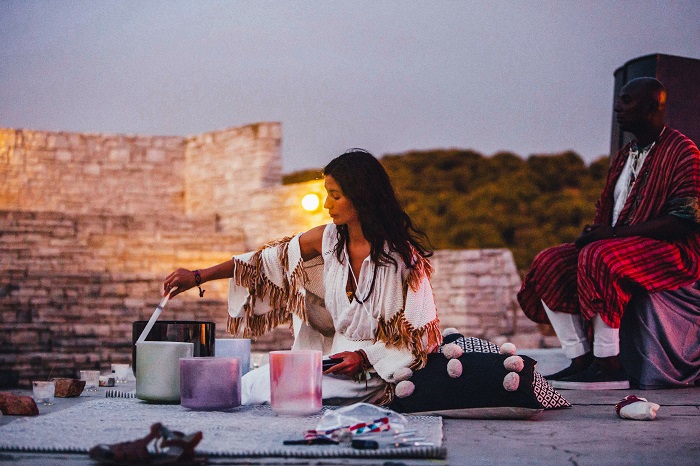 Inner State Festival Creative Director, Dan Blackledge, says :
"Reflecting on the last 12 months, we have all felt the importance of human connection and collective wellbeing. We sense this is a great time to launch Inner State – a new festival exploring a whole system approach to wellbeing and connection. Through music, movement, talks, and travel, we aim to create a roadmap to feel-good states, and we look forward to welcoming the first guests this September."
Inner State will take place between 15-22 September 2021 at Dhërmi, Albania. Early bird tickets start from £239 for 7 day stay (inc. festival ticket and accommodation) and go on sale here at the end of March.