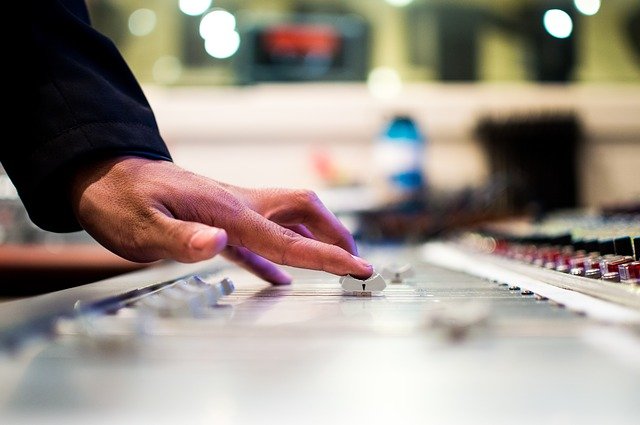 Making the best use of a soundtrack for your film project is one of those things that most individuals, especially those who feel they are well versed in the intricacies of film, think is easier than it seems.
There is a reason that major productions hire entire staff devoted to getting this right and it's very common for filmmakers to either badly match their musical choice to a scene or simply be guilty of copying common tropes or making stereotypical selections that are tired or lazy.
Matching Soundtracks to Genres
When it comes to using the genre of your film as the driving force for your soundtrack, try to be less obvious and try to ignore convention. A cleverly chosen track that seemingly doesn't 'fit' the narrative or style, can work very effectively.
A horror movie will usually employ a soundtrack that is deliberately edgy, silent and eerie in some instances and then aggressive, heavy and biting in others. But throwing a good track out of leftfield into the mix, you can disarm the viewer in a positive way, and if planned and executed well, can bring a whole new dimension to the proceedings.
One good example of this is the opening to Marvel blockbuster Guardians of the Galaxy, which opens with something of a standard action sequence which is immediately changed in tone when the lead character starts to sing along to the 70s classic Come and Get Your Love by Redbone.
Fight Sequences
Another common asset of most thrillers and dramas, and of course the raft of superhero movies that crowd the cinematic universe right now, are fight sequences. Finding the right music to help bring the visceral feeling of the action to the viewers and it's a fine balancing act in selecting a soundtrack that works for a specific moment. I.e there is no one size fits all strategy here.
Even if the fight scene isn't particularly serious, say for instance in a comedy such as Don't Mess With the Zohan, the high adrenaline boost you might get from a piece of music will give the action an added kick (no pun intended).
With this particular film the use of electronic dance duo Infected Mushroom was key in making a stand out scene become almost iconic.
Chase Scenes
In recent years there hasn't been a better example of a soundtrack ideally suiting a chase sequence than those selected for Edgar Wright's excellent Baby Driver. Here the director has explicitly matched the beat to actions on screen, from the drumbeat indicating the shutting of a car door, the race of a guitar solo to a speeding vehicle.
In this instance, it literally made the movie what it is, the perfect marrying of music and film to create a three-dimensional character of its own. In other words, music, and film, one wouldn't work without the other.
Many other films with effective chase sequences, especially involving cars and other vehicles, have elected to use dance music, hip hop or other forms of electronic music to turn up the ambiance. An example of this would be DJ Shadow's work in the Fast and Furious franchise.
Scoring Romantic Sequences
Finding the right music isn't just relevant for action movies, it's also very useful for scoring romantic movies and sequences. Clearly, in our minds, we'll always associate a certain style of low-level, cutesy music with heartfelt romantic sequences, but again here you don't have to be too obvious in your choices.
Take as an example the excellent La La Land, which attempted to match styles and ambiance of musical tracks in quite a literal sense. In certain scenes, the music was paired with visuals and action sequences (involving dancing while in midair or crowds of extras taking over an entire highway) in a way that worked superbly.
In this instance, you saw just how crucial musical selection can be, not just when it comes to underscoring a scene but in this example, it became far more than that.
The Overall Impact of a Film Score Should Not Be Underestimated
The selection of the appropriate musical soundtrack is paramount in many ways and has become an ever more crucial part of the overall production. Soundtracks, and sound effects for movies, should always be more than an afterthought. This is as true of big-budget blockbusters as it is for a low-budget horror movie.
When you are mapping out scenes and themes, and the set-up for shots and sequences, ideally you are already thinking about what music will overlay the visuals. It should be front and center of the production process and a lot of care and attention should be taken to make sure everything fits into place musically as much as visually.