It's been almost three months since Maxim Lany announced the forthcoming release of his first-ever album ('Closer, 'You're Not Alone), and the Belgian producer has been piling on the momentum since.
In the wake of 'Shadows' (feat. Nathan Nicholson) and 'Anymore' (feat. Freya), he now delivers the album's third new single: 'My Touch', featuring Amsterdam-based singer-songwriter Belle Doron.
Adhering to the album's main theme of hope and positivity in lockdown times, 'My Touch' flaunts Maxim Lany's edgy production process. Opening with Belle Doron's alluring vocals alongside hypnotic synths, the record draws the listener in whilst paving the way for a powerful synth lead that moves the track into a club dimension.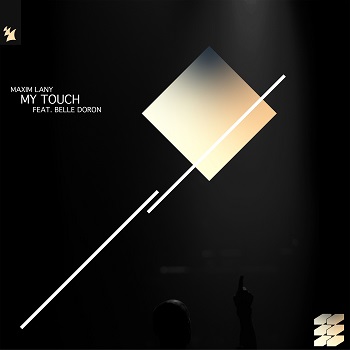 Maxim Lany: "At the end of 2019, I had my final writing camp at the Armada Music studios in Amsterdam, and I ended up doing a session with Belle Doron. We actually wrote three tracks that day, and 'My Touch' was one of them. It got shelved for a short while after that, and I started working on the track again last year during the pandemic.
It was then that I released it would be a great fit for the album, as it has a bit of both worlds: pre-pandemic and peri-pandemic. It's completely in line with the feel of the album, and I'm positive it will give people hope that we'll be able to party together in clubs and at festivals again soon."
Listen to the track below.