On January 4th, Tale Of Us and Afterlife will take us on the most epic musical odyssey yet staged in the heart of Tulum's jungle; located in one of the most beautiful places in the World, Zamna Tulum will feature two stages for this show. We'll Kick-off 2021 with an extraordinary journey in this stunning location.
After a spectacular edition in January 2020 with Afterlife as the Closing event, undoubtedly the best party of the year, and a unique event worldwide, Zamna Festival returns to present its most epic season and with the most impressive production in Latin America. The festival's organization promises an edition full of surprises.
A sensational line-up is expected at the height of past editions, yet to be announced. Tickets are currently on sale here!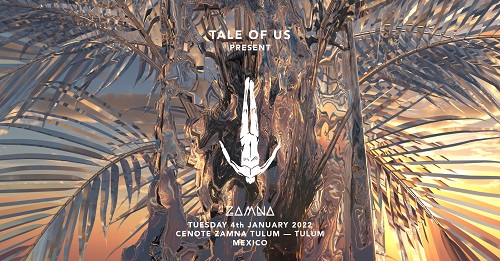 Afterlife Tulum 2022 is part of the Zamna Festival's calendar of events starting on December 31st, 2021 until January 9th, 2022. The 3-day Multi-Pass ticket allows you to choose between 3 different events during both weeks.
Afterlife is the first confirmation of Zamna Festival for its upcoming season.
More information about the line-up coming soon. Save the date!