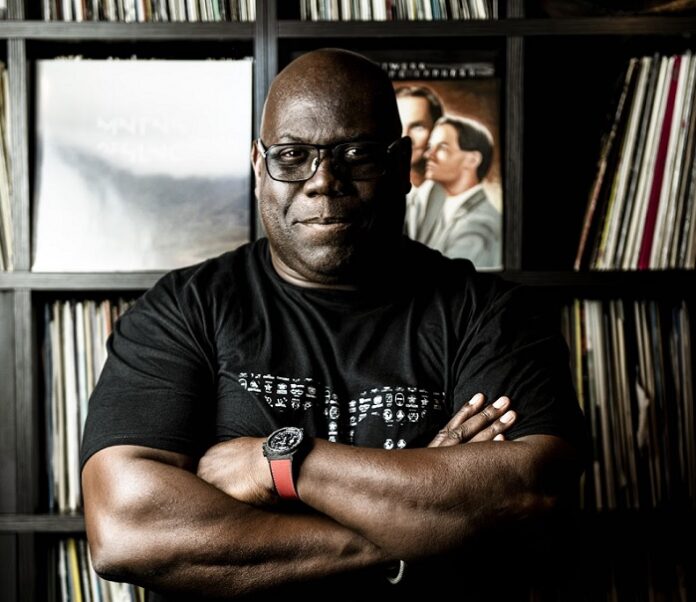 2 July sees the acclaimed UK house DJ/producer Eats Everything deliver a sublime remix of Carl Cox's recently released uplifting Balearic house anthem 'Sand, Moon & Stars' via BMG.
Eats Everything, aka Daniel Pearce, has been at the forefront of dance music for over a decade. The larger-than-life DJ/producer has garnered many accolades and achievements over the years including releasing on prominent dance labels such as Desolat, PETS, Intec, Kneaded Pains, Dirtybird, Crosstown Rebels, Cajual and Hypercolour (as well as on his own Edible and EI8HT labels), performing at the world's most respected clubs, festivals and party brands including Elrow and Resistance and being the only DJ ever to perform two BBC Radio 1 Essential Mixes within the space of a year.
With all of this experience under his belt, the talented Bristolian has served up a stellar remix that utilises the original's key elements and transforms the track into a fully-fledged dancefloor destroyer with its tough uptempo bassline-driven house framework.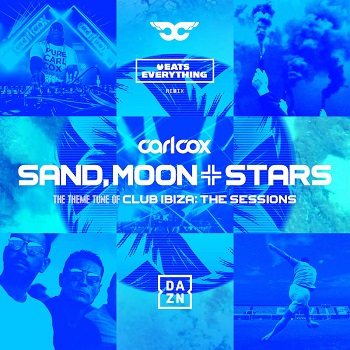 The original mix first aired as the exclusive title track to the global sports streaming platform DAZN's 5-part football documentary series 'Club Ibiza: The Sessions' and was officially released as a single in March, followed by Cox's 'Re-rub' version in April.
Carl says: "I am delighted to be to be a part of this Ibiza story. It's a magical place where the islanders have always made me feel very welcome. This original track was made with the Ibizan football team in mind. The spirit, power and soul of Ibiza is the sound of celebration, which brings people together. That is Sand, Moon and Stars."
Surrounded by iconic clubs, the world's best DJs and the most stunning Balearic beaches, 'Club Ibiza: The Sessions' takes you on a season-long journey into the heart of the most famous island in the world. Through the eyes of Ibiza's most passionate football fans, the series captures an exclusive look into the rise of UD Ibiza (a football club unlike any other), combining exclusive interviews with behind-the-scenes access and the wonders of the island, all set to incredible new music from Carl and Ibiza-born DJs Anna Tur and Manu Gonzalez.
'Club Ibiza: The Sessions' is a DAZN Originals production in association with Cielo Azul, executive produced by Grant Best, Tom Markham and Rob Fulham, and co-directed by Jon Alex Dennis and Grant Best. It is now available on DAZN across 200+ countries and territories.
Listen to the track below.