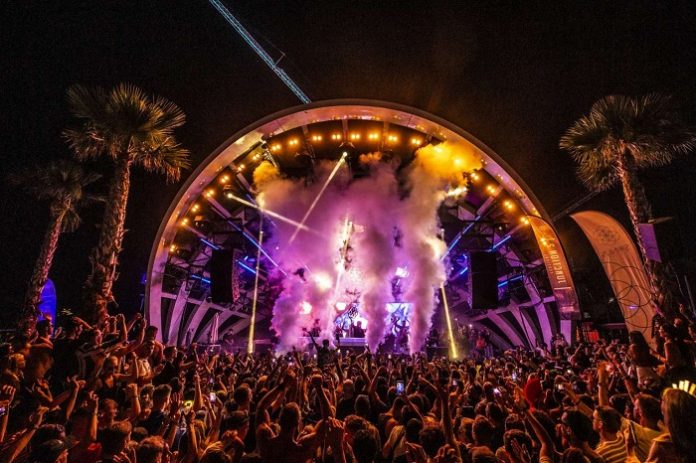 For a lot of people, attending festivals is a tradition. But with everything going on in the world right now, it's not easy to simply go out and enjoy an event like this on your own or with friends.
Fortunately, we now have the option to watch festivals streaming online. Despite challenges, artists and organizers of festivals continuously try to accommodate the expectations of people all over the world by making festivals easily accessible online – and here are 5 ways for you to watch them.
1. Check the listing websites
There are many websites that list the best festivals online and where you can stream them. With a click of a button, you can go to an online streaming platform to search for the festival you're interested in.
One example of a streaming platform is AgileLink VOD where you can experience live experiences (like festivals) or curated films in the comfort of your home. When you find the festival you want to watch, simply click on it to learn more.
2. Use your Apple Sidecar
Finally, you can also watch the festival using Apple Sidecar. This is a convenient device that enables you to turn your iPad into another display while you work on your Mac. If you have chosen an online streaming service already, you can use this device to watch as many festivals as you want.
Apple Sidecar makes use of Bluetooth to establish a connection, then it switches to WiFi to start streaming or transferring data. Virtual display technology will send a virtual display to your iPad through an encoded encrypted stream.
Since it only uses a low-latency connection to send the display from your Mac to a second device, it will only mirror your desktop instead of working as a separate monitor. Still, it's very convenient if you don't mind multitasking.
3. Check the official website of the festival
Going to the official website of the festival you're interested in is also an easy way for you to watch it through online streaming. Some sites require that you create an account first, which is usually free.
Then you can go to the booking page where you can choose your passes or tickets depending on what the official site offers. At this step, you might have to pay a fee if the festival isn't offered as free online streaming.
Finally, you would have to choose the date and time when you will watch the festival. If you want to watch it live, you would have to choose a schedule based on what's available. However, not all festivals have their own official website.
Some sites even offer premiere tickets with longer time slots. Usually, these include other features like behind the scenes, Q&A in real-time with the artists, and even some special events. Of course, you would have to pay a higher price for these additional features too.
4. YouTube
Now that many festivals and live shows are temporarily on hold because of the pandemic, artists from all over the world have started to become more creative in terms of how they can make their performances accessible to their fans.
Live streams are very trendy but watching festivals on your computer makes you yearn for the grand live experiences. There is nothing like standing next to other people who are just as enthusiastic as you are while watching.
Still, having the chance to experience events like these online is good enough for now. Another way to watch your favorite festivals is through YouTube. But this online streaming platform doesn't always offer the most current festivals.
But you can go through its compilations of the most historic, iconic, and groundbreaking festivals from the past and watch these as many times as you like. Just keep an eye out for announcements for the more recent festivals as they might also turn up on YouTube.
5. Hulu
As a music fan who wants to watch and listen to the top bands and artists as they play live, you can turn to Hulu. This is an online streaming service where you can watch live festivals such as the Lollapalooza music festival in Chicago this 2021.
This festival got canceled last year but now, you can attend live as long as you follow the basic safety protocols. But if you want to stay safe at home while still getting the chance to watch the show, you can watch it for free on Hulu.
You can also go through the other festival offerings on this streaming service to see if you can watch your favorites here too.
Conclusion
Since many people still want to attend festivals, tickets for these sell out pretty quickly. If you're a fan of such festivals, you don't have to miss out even if you only spend your time at home as you now know how to watch your favorite festivals streaming online.