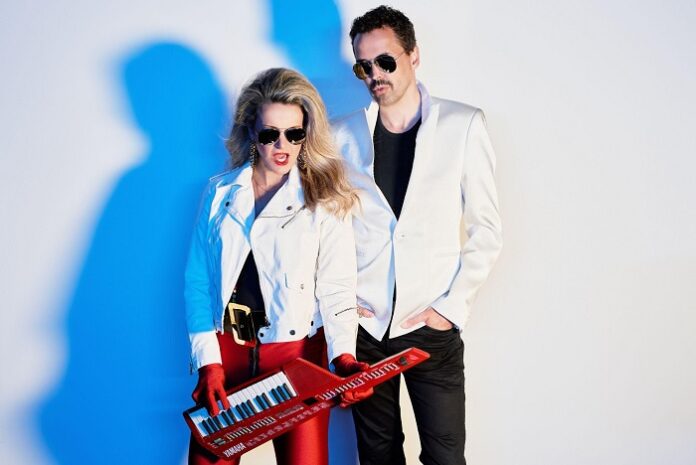 Super Disco Club is one of the most talented and highly demanded duos in the industry. Despite their busy schedule they sat down with Rave Jungle and were very polite and happy to answer all of our questions.
Check out the full interview below!
Congratulations on your #1 on the ARIA club chart success with your single 'Happiness'. Your previous project Madison Avenue shook the world and went #1 globally. Is there any secret to your success?
Thanks so much. We are really happy how 'Happiness' has been received.
We are really passionate about music so that helps in making us work really hard and spend a lot of time creating and refining music. The joy that it brings the people drives us to keep going also.
Sadako Pointer who performs with Grammy award winning group, The Pointer Sisters, features on the record, how did you find the remote recording process and making music in COVID?
It was a breeze working with Sadako remotely. She takes direction really well and is a true professional. Lockdown gave us a lot of time to work on music and develop the type of music we love to release
We absolutely love your TikToks (@superdiscoclub). What advice would you give to artists who are hesitant to join the platform?
Thanks so much, we'd say 'just go for it'. It's a great platform for artists to get your music out there, be creative and have some fun. It also helps to inspire us with song writing as we are constantly going through classic Disco & House 12"s to play on our page.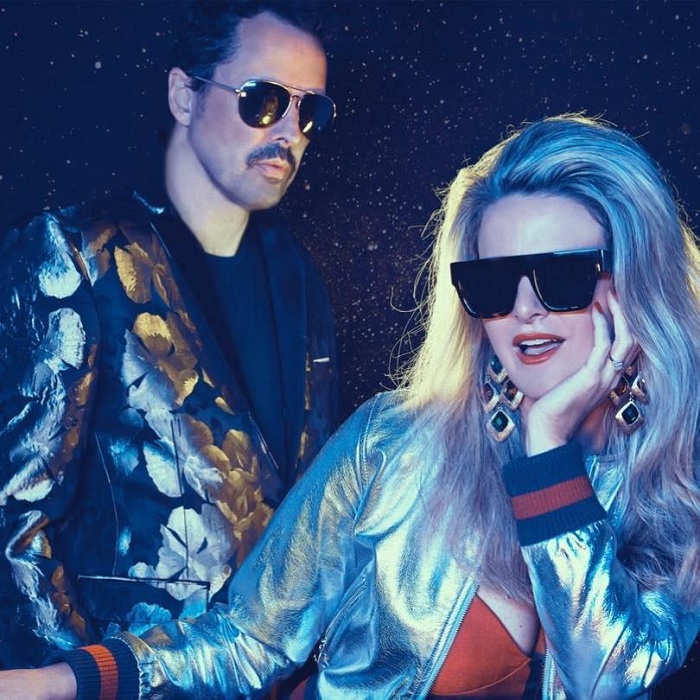 Cass we hear you have an impressive background in professional dancing, can you tell us more?
I've been dancing since I was four years old and the stage is like a second home for me. I left school at the age of 17 to study performing arts as I knew that's all I wanted to do. I started working as a back up dancer for many singers and toured the world. It was incredible. That's also how I met Andy as I was hired as a backup dancer for Madison Avenue.
Andy congratulations on the legacy that your label Vicious has created and celebrating 30 years in 2022, what challenges do you currently face as an artist and label owner?
When we started there were only a few dedicated House music labels in the world. Now there are thousands, so getting our music heard & seen is definitely a challenge. But on the positive side Social media is an amazing tool for us & enables us to reach so many people globally so quickly.
Can you give us any sneak peaks for what is in store for Vicious 30th?
We are currently getting new remixes of our biggest tracks over the 3 decades, tracks from AVICII, Dirty South, Madison Avenue, Sgt Slick & Cabin Crew, to name a few. and also a Remix competition.
Andy, you signed AVICII when he was a teenager and released some of his first records, can you tell us further about how that came about?
Cass and i were doing a show in Stockholm, Sweden and the promoter that hired us was AVICII's manager Ash. I'll always remember him telling me in the car when he picked us up from the airport about a young guy he was managing and asked if i would like to go to his house to hear his music. I'm always up for hearing new artists so i spent the next day with AVICII listening to his demos and ideas. I immediately saw great potential in him and signed him for a multi track deal.
What inspires you about the music that you create?
There are many factors, everything from going to a club and hearing DJs play hot new house tracks, to going through classic Disco albums & 12s and hearing hooks to sample.
What fascinates you most about the Australian dance scene?
The club & Festival scene here is amazing, in summer there's literally a Festival every weekend, and the kids are so 'up for it'. Also we have a great bunch of DJs all pushing new music.
What's the perfect summer for you?
Family, friends, beach, music and lots of dancing!
---
The Super Disco Club remix of Soul Central – "Give It To You" is available for download on Beatport here.
Watch the official music video for Super Disco Club – Happiness ft. Sadako Pointer below and enjoy!