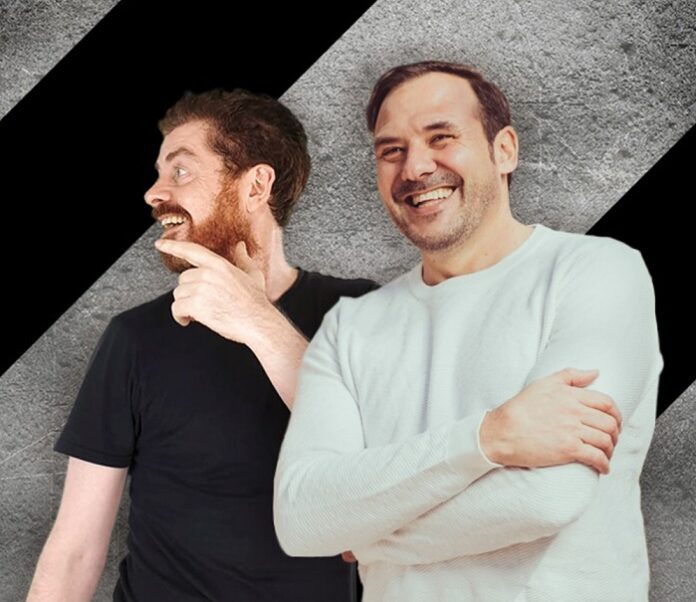 November was packed full of political updates, so the freedom music provides has never been more welcome than the present. UK hitmakers Soul Central return once again with another trailblazing hit, inspiring legions of DJs and generations of clubbers with their latest single. Removing external concerns, this is all about quality music and a driving Disco groove made to move the masses.
With an authentic club energy that's fuelled by a vibrant vocal, laden with hooks and live instrumentation, UK House heroes Soul Central have knowingly delivered another classic cut reviving the much sought after Blue-Eyed Soul classic written & recorded back in 1980 by Rhodes, Chalmers & Rhodes, best known collectively for backing the likes of The Bee Gees, Al Green, Anita Ward, and K.C. & The Sunshine Band amongst many others.
The lineage of this 2021 reboot can be traced right back to the "Saturday Night Fever" soundtrack as the Rhodes, Chalmers & Rhodes original was produced by Blue Weaver who played keyboards on every hit recording by The Bee Gees featured in "Saturday Night Fever."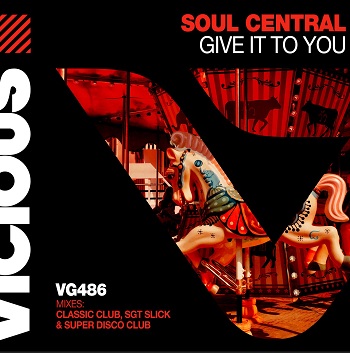 "Give It To You" has the hallmarks of an undeniable dance floor hit. Fluidly transforming the vibe from the moment it's played, the new vocal by Tara Chantelle shines proudly throughout. Complete with a deep funk fuelled bass, jazz inspired keys and a rolling groove that'll move any mountain, it's time to tear up your mask and let loose like no one's watching.
Soul Central are synonymous with club culture. Recognised for chart topping anthems including the iconic Strings Of Life, this accomplished act is defiant in their return and ascension straight to the top. They maintain a cross genre creative outlook and are resilient and proud of their well seasoned approach. Soul Central have a recipe for producing songs that stand the test of time, by removing the barriers and letting each release stand on its own.
Testament to this, their latest single doesn't disappoint. It showcases an ear for recoding a stylised vocal, atop a trademark sound that works regardless of location. It's refreshing to see leading radio stations heavily supporting already, as "Give It To You" remains on regular rotation and a firm favourite of profile players who are earmarking this as the pivotal tune to sign off the Summer.
Adding to an already monumental release, we've also got two of the Vicious Recordings all-stars on remix duty. Sgt Slick and Super Disco Club (from Madison Avenue fame) are both award winning producers in their own right, and hold a consistent record for turning out tunes that accrue millions of streams and entertain crowds across the world. Both having proved their place in modern club history through a stream of number one hits. On this package, the Australian collective stands out once again.
Sgt Slick delivers his razor sharp edit that packs a punch, combined with clever keys that keep it kicking from start to finish. He effortlessly keeps it cool and relevant and once again shows why he's a major name in the game . Next up, current chart champions Super Disco Club weigh in with an almighty underground groover that's akin to an early 90's workout. Interplayed with raw elements that upholds a crossover flavour, expect this one to explode on bigger floors with an undeniable sonic weight.
All three mixes on offer add some extra heat to this Vicious Recordings release. Expect to hear the new supercharged "Give It To You" reverberating through the speakers of your favourite clubbing space. For us, it's a sure-fire hit to watch as it unceremoniously washes over the airwaves and dominates streaming channels upon its final release.
Don't just take our word for it, this one's a monster hiding in plain sight. Simply fire up your sound system and watch it DROP… Party season has officially started!
Listen to the remixes below.
Purchase here.