Taking his 1993 classic In De Ghetto to a new dimension, legendary DJ and producer David Morales teams up with original vocalist Delta, and Scott Paynter for Party In De Ghetto – out now on DIRIDIM.
Crafting a slow-burning energy with heavy percussion and hypnotic vocals, this groove-inducing cut breathes new life into the timeless track, and will set dance floors ablaze with its instantly recognisable synth riff. Arriving just in time for the holidays, this funk-driven number readies fans for his full album release, Life Is A Song, which is set for release on January 27, 2022.
Following recent singles The Feels, Easy and I Feel Love, Party In De Ghetto is the final single to be taken from his first full-length studio album in over a decade.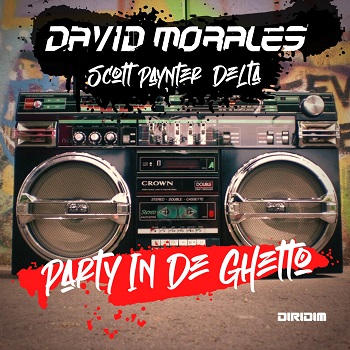 Completing his long-awaited North America tour, David Morales reconnected with fans during stellar performances at Club 24 in Mexico City, House Of Yes in NYC, Baltimore Soundstage, Le Nocturne in Chicago, Sound in LA and Stereo in Montreal.
Ringing in the New Year in emphatic fashion, he will be performing at the iconic Ministry of Sound in London alongside Louie Vega in their Kings Of House NYC event.
Listen to the tracks below.