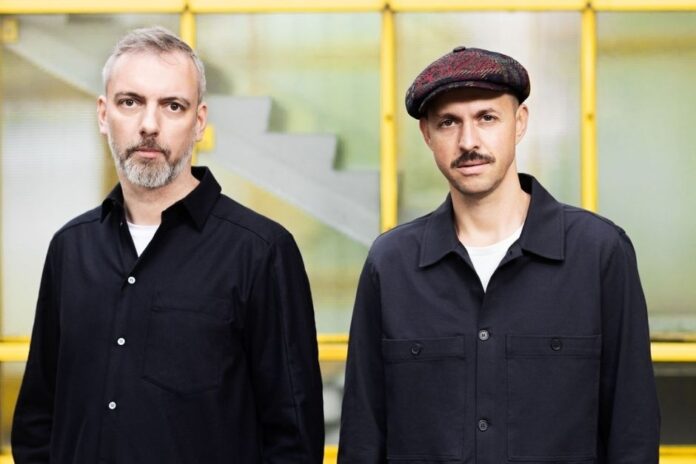 Legendary German duo Frankey & Sandrino will be inaugurating Crosstown Rebels' 2022 release schedule in January. The two-track Optical will act as the label's first release of the year, signalling a major occasion for the pairing.
Both artists spoke on what the release embodies, stating:
"Optical is an expression of our darker sides and desire to go deeper into people's consciousness. Without the kick you're left with an abstract, morphing soundscape. A sense of melancholy and discomfort, but also a sense of hope. It's those emotions, the dark and the light, that we always try to find in our music."
The title track opens proceedings, taking the form of a hypnotic dance cut packed full of atmospheric pads and haunting vocal tones. Gentle hats marry up with whirring synth lines, whilst a subtle bassline chugs along beside. Gridd takes on a softer edge, rounding off the release in a haze of starry-eyed warmth. Ambient notes reside next to instrumental sounds throughout, as we're drawn into an ethereal, dream-like world.
Frankey & Sandrino, based in Essen and Berlin respectively, have been making music together for just over a decade. In that time, their rich, detailed style has graced the upper-echelons of house and techno's worthiest institutions, garnering a legacy of releases on labels such as Innervisions, Mule Musiq, Kompakt and Diynamic.
The impact of tracks such as Acamar, Mercury or Chimes has paved the way for the unstoppable rise of Frankey & Sandrino, marking the pair as a standout act within the global electronic music scene.
Listen and purchase HERE!