"Alive," fuses together several gripping, cinematic aspects all at once thanks to the vision of Xandor and the team he's surrounded himself with. The moment capturing music video features a blissful romance between two loving individuals, with overflowing beauty being beamed to viewers within every shot from start to finish.
The two individuals at the centerpiece of the action go on a West Coast-laced adventure, feeling the breezy, endless landscape of a desert biome as well as soaking in the smooth waves crashing at shoreline via a secluded beach-side spot – reveling in the moment of being in each other's presence.
Sonically, "Alive," nails all the right high points in one fell swoop. A euphoric topline with messaging that fits the visual at hand syncs up with squeaky clean deep house basslines, all arranged in a concise manner. The end impression leaves you wanting a repeat of what just hit the senses. An eclectic blend of dance, pop, house, and a timeless sunkissed spirit, "Alive," becomes more addictive with each passing measure.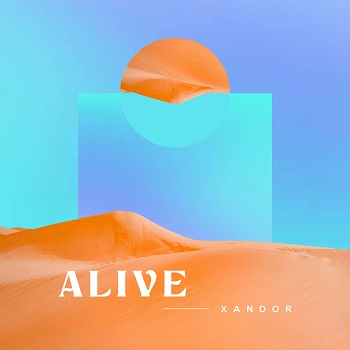 On top of a hefty back catalog, XANDOR builds out fun spins on popular dance songs on his YouTube channel, making records with real instruments which give a refreshed, sensational twist which millions are already familiar with. The solo DJ/producer is about offering more than an atypical musician experience that may be linear and one-dimensional, always ready to take things to the next step to please his fans.
"Alive," follows up a handful of quality originals available on XANDOR's streaming channels that he's been unveiling since 2018. 2022, is looking to be his biggest year yet as he takes full advantage of the industry experience he's compounded since the start of the project.
Watch the official music video below and enjoy!