Just in time for a 90's revival, vocal powerhouse Maggie Szabo and EDM prodigy Oli Harper team up to deliver a transcendent take on Cher's "Believe."
This rendition strips away some layers of the infamous auto-tune of the original single, and in its place delivers a tsunami of massive energy, grace, and pop sensibility.
A brilliant duo for this iconic classic, Maggie and Oli's aesthetic balance of powerful vocals and mesmerizing electronic production is struck in the details that make "Believe" a huge 2022 hit.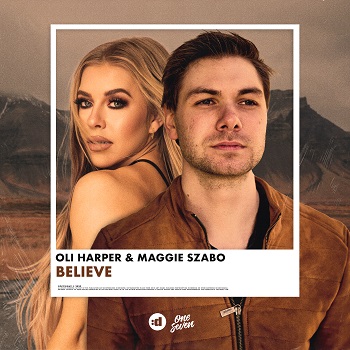 Maggie recently released "Sweet Illusion" with GRAMMY-nominated DJ and producer Morgan Page (Armada Music) which was featured by Rave Jungle, Rolling Stone India, EDM Sauce, The Nocturnal Times, T.H.E. – Music Essentials and many more.
Listen to the track HERE!