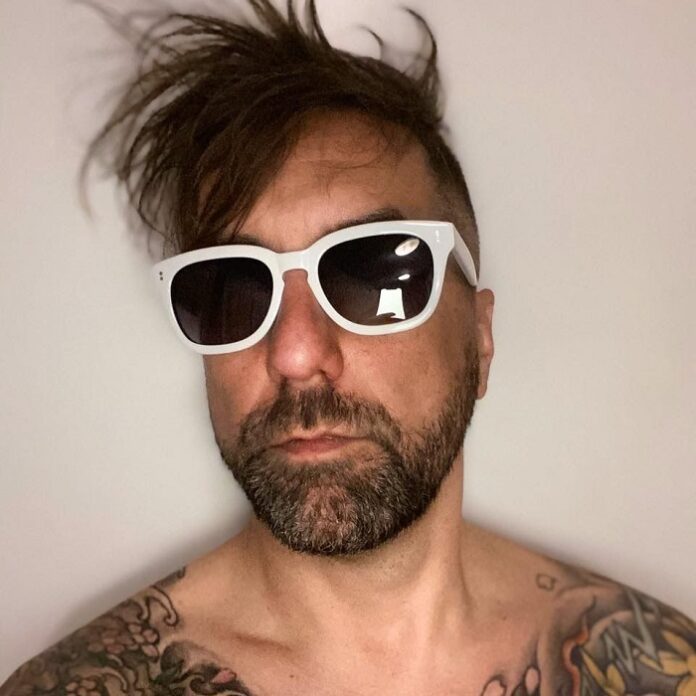 Following the highly-acclaimed release of 'No No Square', talented DJ and producer Squachek strikes back with a new take of his Tik Tok sensation track; this time the new versions of 'No No Square' were produced by a stellar lineup of musicians, producers and DJs like; Chip E., Tuna Melt, Faulty Machine Recording Service, Catman John.
Each track showcases the different styles and sounds that define these artists, while these release also features a country take on the original track by Luke Morgan and Squachek himself.
With some live performances coming up and new music in the pipeline, Squachek sat down with us to tell us more about the experience of releasing this new remix pack and the idea behind it.
1. Hello Squachek! How are you?
It's a great day in Los Angeles. Everything is going well with family and friends, and now I'm speaking with you! How much better can it get?
2. Can you tell us more about the initial idea behind 'No No Square'?  Does this track have any specific influences or references?
I was headed past my home studio and out the door to take my daughter to school one day. She sang that line, I cracked up, and we recorded the line right then and there. I had to write a note explaining why she was late. This is LA so I figured "recording session" wouldn't be a foreign concept. She learned the song as part of her "stranger danger" education in primary school, like a nursery rhyme kinda thing. Musically, I'm a lifelong anglophile, and I'm especially into the music of Sheffield and Manchester, which is super wonky, donky and wobbly. I think you can hear that here.
3. How did the remix project come about?
I had the idea to use a few releases to promote the idea of consent. Don't touch without asking. I finished the track, released it, and didn't think much about it until I was bored during lockdown. Everyone was talking about TikTok, so I figured I'd check it out.
I searched for Squachek and found there were 15,000 videos that used my No-No Square, which was a pretty nice surprise since I'd been passing the time DJing to a webcam, washing my groceries, and crying into my MIDI controller.
I think No-No Square is currently at 60 million views on TikTok, and chugging along at about 2 million views a month. I think there are another million streams or so on all the other services. As you can imagine, this wild success has allowed me to afford three trips to space, a custom built roller coaster for my cats, and releasing a remix album!
4. How come did you want to invite Tuna Melt, Chip E., Faulty Machine Recordings Service and Catman John to join you with their own remixes?
All the remixers are good friends of mine from Chicago and Los Angeles, and they're all over the place musically. Because No-No Square is so repetitive – especially after you listen to it a zillion times as you shoot your TikTok dance – I wanted to give people the same hook in different genres. Will it result in thousands more videos of people pointing at their junk? Who knows? 
5. Can you tell us more about your own remix? How did you come up with the idea for it?  What has been your favorite part of working on a remix of your own track?
I've always wanted to write a country song just to see if I could do it. My Boot Scootin' Redo is more like a cover song. I was trying to come up with an idea that would be a total 180 from the original, so country came to mind. It was super fun to totally reimagine a previous track. 
6. What was it like working with Luke Morgan?
Luke is an amazing vocalist and musician. I'd known him for years through his time in rock bands around California, and was excited to learn he moved into the world of country. He's really busy as you can imagine, so it took a little prodding to get on his calendar, but when the time came, he wrote the new second verse, belted out guitar tracks and about 10 vocal tracks with harmonies in less time than it takes him to shotgun a Coors Light. Austin Hayman's guitar arrangement pulled it all together. The sound is inspired by that kinda cowpunk aesthetic of Bloodshot Records.
7. Are there any upcoming releases, projects or performances you're looking forward to?
I recently released a track called HIGH TONIGHT on the Basscvlt label's BLAZECVLT 2 compilation, and before that, a fun remix of another TikTok hit, Shakamania X's GAY CHILD. It just might be the gay club anthem the world needs. I'll be playing shows at parties and clubs in LA, with the Freakeasy crew in Chicago, and at Burning Man for the 11th time.
8. Where would you like to perform 'No No Square' in the near future?
Aside from a US tour, I'm really hoping to play in Japan and Korea. No-No Square is super popular there, Australia and Mexico too… so promoters, get at me!
Stream and buy 'No No Square Remixes' HERE!