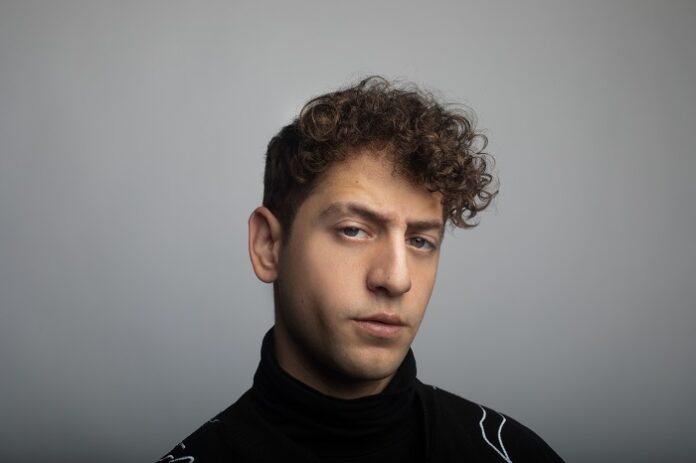 International sensation and one of the best DJs and producers in Latin America, Gian Varela, has teamed up with Spinnin' Records signed artist Steve Andreas to unleash wide-appealing electronic release "Veneno."
The work clashes multiple cultures together at once without generating any friction. "Veneno," is smooth and fluid, the arrangement, writing, and production all harmonically aligning to render a feel that's cohesive and digestible. "Veneno," is designed to be a fierce attention-grabber from the east to the west, blending together a popular electronic sonic framework with a heavy-dose of Latin pop and guaracha influences.
The single exposes an untapped middle ground between the spectrum of house and dance, being yet another factor that influences what will attract a large demographic audience to the sound. Alongside these components, Steve Andreas helps top it off with his vibrant 'island' aura injected within, an energy he's a natural talent at providing.
"Veneno," not only meshes the best parts of Gian Varela and Steve Andreas, but also fuses an eclectic blend of the style he's put out during the pandemic and the shift he's evolved toward now that the worst of COVID restrictions are gone.
Gian Varela is at the starting line of a new saga of songs, content, and events that will roll out in 2022, with "Veneno," symbolizing the lockdown era being put to rest, while making the most out of his life's mission: bringing joy to the global community through the power of music.
Check out the full interview below!
What type of message or meaning do you hope people gain from listening to "Veneno?"
Veneno is a record that sings about a girl accepting she's "toxic" but she's YOUR Toxic girl. So I wanted a sexy, badass record for Latina and global girls to sing with! While also playing with being toxic. This record definitely is more of a fun, party oriented record than a deep messaged record.
What did you do during the COVID period of time?
I really got deep into learning more production and honing my skills. I switched to Ableton from Logic Pro X as a producer and really studied my sound and my music. You'll notice that my sound changed and Veneno is the link between the old Gian Varela and the new Gian Varela.
Do you prefer playing music vs producing music, or perhaps do you get about the same joy from each?
It's a different joy from each. But I will say I couldn't imagine not playing the music I produced Live, I think that is the epitome of energy. Being like: I made this, and now I've got thousands of people vibing, singing or jumping to your track. That's always breathtaking to me.
Do you have a favorite country to travel to?
I really don't have. I feel each country has a magic to it and something interesting/different to do. But I will say I'm dying to go to Japan.
Who would you say are your musical influences that inspired the sounds you make today?
Dj Snake, Major Lazer, Henry Fong, Laidback Luke, Wiwek. These are artists that were really good at using the latin essence In their records and DJ sets. They truly shaped me to what I produce and play nowadays.
Where do you see electronic music going, what trends do you think will start or get bigger in the future?
Honestly, I have no idea where Dance music is going, but I think that is the exiting part. Yet in terms of trends, Spanish House.
Listen to "Veneno" below!