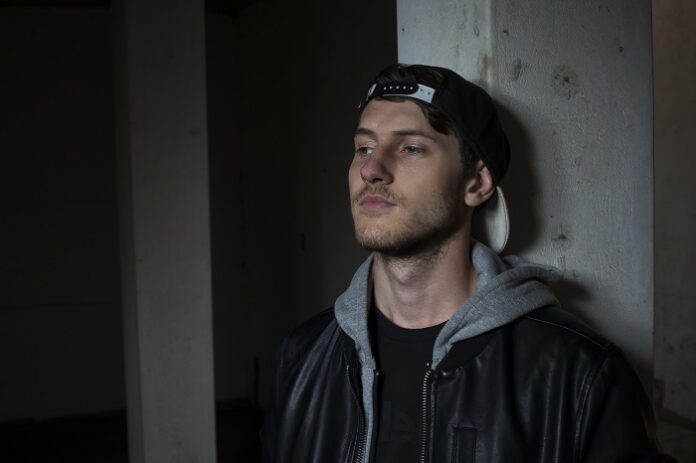 Tyler Breaks is making his vibe.digital Recordings debut with his solo original release of "Desolate." The single uses principles of the genre known as wave to bring vibrant and moment making concepts to life. While wave music can often show off a darker, more bass-heavy sound, "Desolate" displays a different side and builds in a more emotional, sentimental aura that warms the heart with its tender design – all while still utilizing the elements historically known to the wave genre experience.
Within "Desolate," bright, echo-infused synths and pads work in harmony with mysterious feeling basslines. Mesmerizing high-pitch vocal samples and atmospherics follow after to help build up that unique and sensitive emotional energy which this piece beautifully articulates. Having a cinematic feeling, the journey of this song pulls the listener into an immersive, fantasy-like world that is all its own.
Tyler Breaks has been releasing music for several years, with his catalog of singles and EP's dating back to 2018 and showcasing a dynamic array of designs and moods. He debuted this alias with more of a drum and bass focus and then began shifting his direction to the genre of wave in later months. Today, he's proven he's a well-developed artist with plenty of talent and ambition to share.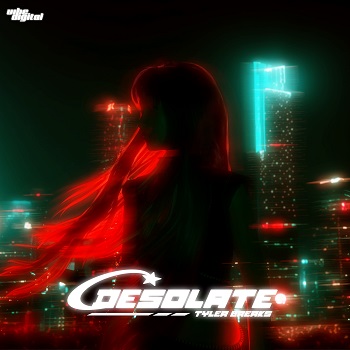 vibe.digital Records had an incredible 2021 and 2022 is shaping up to be even better, gaining traction and working with a plethora of talented artists who are at various stages of their career. Genres such as wave, hardwave, neo-grime, and other related styles have all been featured on the imprint since its genesis.
With the demand for wave being high and not many labels pursuing this line up music, vibe.digital is in a great position to grow the label and foster a one of a kind community through the artists he works with. Their eye for where they fit into the market plus their consistency with curating talents and rolling out releases has allowed them to become an iconic voice of wave and beyond. Thousands have followed, tens of thousands more have streamed, and a larger pool of artists, now more than ever, are open and willing to partner up with vibe.digital to be included in their unique vision
Listen to the track here.