Hailing from the darkened depths of electronic music, M!NGO emerges once again with a breathtaking single, "La Morte / Botnet," out now. Go through the world of enigmatic wave and trap, this release solidifies M!NGO as a connoisseur of all things rich, immersive, and atmospheric.
Known for sounds embracing Wave, Trap, Jungle, Sad Boy Rap, and Witch House influences, captivates with a heavy sub-bass and ambient soundscapes, etching a sense of nostalgia and melancholy onto listeners' minds.
"La Morte / Botnet" is a sonically shadowy trip, radiating an eerie yet intense resonance that mirrors M!NGO's unparalleled sonic palette. His adept command over the darker, more mysterious side of Wave is audibly present, creating a tantalizing trail of sound that leaves an indelible impact.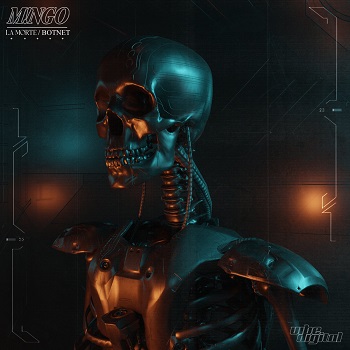 Embarking on his production journey in 2013, M!NGO's breakthrough came three years later with an electrifying performance on Plastician's Rinse FM show. Following that pivotal moment, collaborations with artists such as Deadcrow and Plastician ensued, leading to impressive releases on labels like Terrorhythm and Saturate Records.
Alongside his individual accomplishments, M!NGO co-founded vibe.digital Recordings in 2018, an underground label that has garnered recognition in notable cities like Chicago and London. Today, M!NGO's distinctive musical vision continues to shape the electronic music scene, rendering him an inescapable force within the industry.
Now, let's dive into the mesmerizing world of "La Morte / Botnet" and experience M!NGO's magnetic sound.
Listen the the track below.