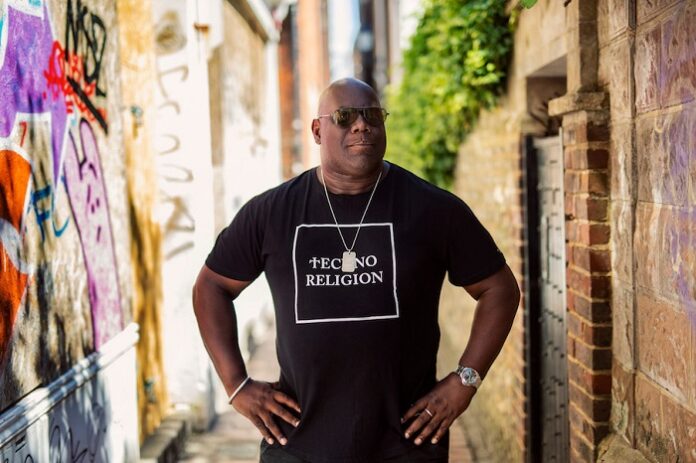 The legendary Carl Cox returns with See The Sun Rising, his new single with Franky Wah, ahead of his forthcoming new album – Electronic Generations (Out October 28).
See The Sun Rising is an unforgiving techno titan with driving force, reworked with finesse by the rising British DJ/producer Franky Wah. It's more rousing big room techno from the DJ icon and one of the UK's most exciting new talents. The release also comes with an extended mix.
"I've been fortunate enough to collaborate with Carl on a record prior to this one so to work on a second track is just a testament to how smooth the writing process between us is," says Franky. "I visited his home last year and he mentioned he had an album coming out but I had no idea he'd ask me to be a part of it so when the opportunity came, I was honoured. He sent through a handful of ideas but the melody and the song name "See The Sun Rising" really clicked with me."
"I think the record is a perfect combination of both mine and Carl's underground sound. Fast pumping drums and bass lines Carl is known for and the euphoric breakdowns that I'd like to think I'm known for also. This record is definitely for that peak time moment when the crowd is ready to go on a proper journey."
Carl Cox: "I feel very lucky to have the opportunity to share this album. As a live artist and a DJ I get to play all over the world and to see people enjoying the shared experience of being together and dancing. I've pulled together all the elements that I've learned from watching those crowds, added my sound and tried to bring you a true electronic music experience."
See The Sun Rising is out September 16th.
Carl Cox releases his new album 'Electronic Generations' October 28th via BMG.
Pre-Save/Order the album here.
The digital version of the album also comes with a second volume of pre-remixes, including the collaboration with Franky Wah – See The Sun Rising, How It Makes You Feel with Nicole Moudaber, Deep Space X with Juan Atkins and Speed Trials on Acid with Fatboy Slim.
Listen to the tracks below.