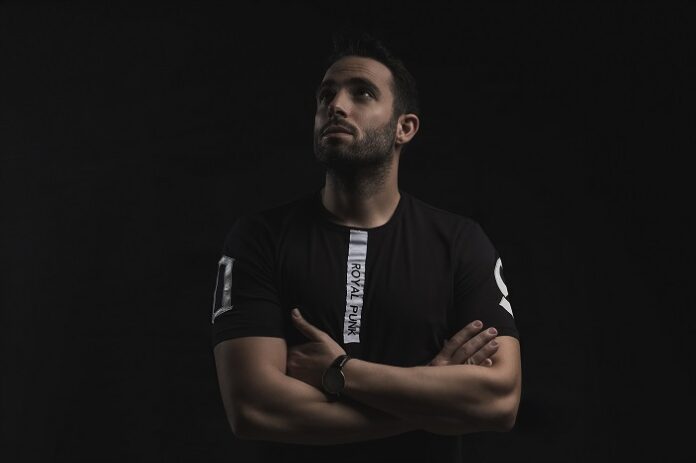 Dim Angelo is a DJ and music producer, born in Greece in 1987. Music has always been a part of his life. His love and appreciation for music initially drew him to the world of musical instruments (guitar and piano), then DJing. He started his career as a DJ back in 2005, and since then, he has performed in many popular clubs around the world including Greece, Cyprus, Dubai, the United States, etc.
Prior to moving to sound engineering and music production in 2012, he initially studied Civil Engineering. He began his present position as a music editor and producer at Alpha Radio 96.5 back in 2019.
To this date, Dim Angelo has had 48 official releases. He has collaborated with a number of prominent record labels, such as Cafe De Anatolia (founder of Organic House Genre), HeavenMusic, PlanetWorks, Fm Records, Atlast, Youth Energy, SSL Music, and Retro Lounge Records.
He wants to be understood by his audience and aspires to do this through his music. Over the past few years Dim Angelo has appeared on many prominent compilations released by Cafe De Anatolia (the Best Organic House record label in 2022) such as: "Oriental Touch 5", "Pulse" (compiled by Serge Kraplya), "Ethno Trip" by Billy Esteban, "Eclectic Ethno" 2 and 3 (compiled by Nikko Sunset), "Dune 3", "Meditteraneo 3" (compiled by Dj Brahms), and "Caravan 4" (compiled by Rialians On Earth).
Despite all his success, Dim Angelo remains a down-to-earth guy. He was really polite and happy to answer all of our questions and we wish him the best for the rest of the year.
Check out the full interview below.
1. Where do you find inspiration for your music?
My inspiration to create a song sometimes comes from my life experiences, and sometimes from the music itself. While listening to something, I feel inspired to make something of my own.
2. What is your favorite time of the day to create?
My favorite time to create is late at night when there is peace around me.
3. What is your favorite track you've produced?
My favorite release is the "Sunset In Aegean" which was released via Cafe De Anatolia in 2020.
4. Do you like to join forces with other artists and if you do, what are your closest collaborators?
Yes, I like to collaborate with other artists a lot. I believe team work is what makes a great piece of art and music!
The best ones I enjoy collaborating with are: Billy Esteban, Nikko Sunset, Christos Papadopoulos, Alex Mihalakis, Johnny PJR, Maria Peidi, FAZZ, George Sunday and many more. Actually my latest track released via Cafe De Anatolia was a result of a great collaboration between me and Maria Peidi, and it was remixed by the most prominent names in Cafe De Anatolia: Tebra, Billy Esteban, Rialians On Earth.