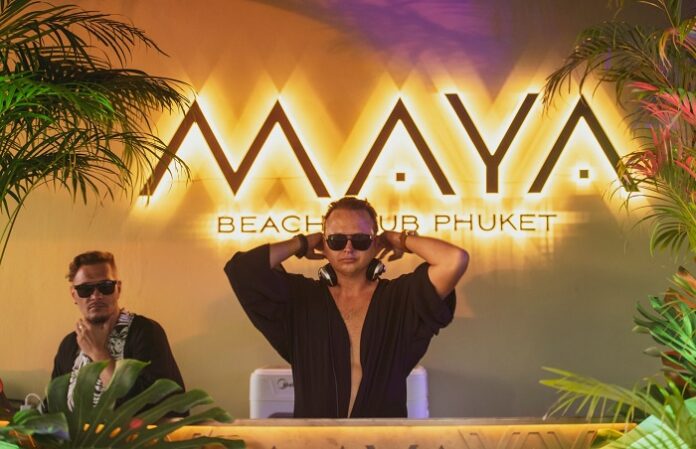 Our team had the opportunity to catch up with the multi-talented DJ and music producer Nicolas Tambellini better known as Nicola Vega to find out more about his music career.
Check out the full interview below!
Tell us more about yourself & your music career?
I'm a French DJ and producer living in Phuket Thailand.
How would you describe your style of music?
My DJ sets and productions try to explore all types of House Music: Deep, Organic, Melodic, Classic, Progressive, Latin, Afro, Nu Disco & Tech.
Where do you find inspiration?
I have the chance to live on the top of a mountain, in the middle of Phuket Island, and that's where I find inspiration just by watching the majestic view and the sunset from my beach club DJ booth.
What is the best time of the day to create?
That would be the morning because I work as a music director at Maya Beach Club during the afternoon and evening.
Who are your musical influences?
World renowned artists such as Be Svendsen, Sebastien Leger, Guy Gerber, &Me, and Black Coffee.
What is your connection with Cafe De Anatolia?
My collaborator Dane Carter and I just signed 2 tracks on the Cafe De Anatolia record label. Their names are "Al Hurub" and "Kas Saghir" and are set for a release next month.
Are you working on something new?
I have around 2000 unfinished projects on my hard drive. These tracks just need to be heard by another producer, and if he finds something interesting we can finish the track together. For me it's very difficult to finish a track alone, that's why I prefer collaborations.
Where and when is your next performance?
I play in Maya Beach Club Phuket every night and every 1st and 3rd Monday of the month I have a radio show on Ibiza Live Radio called "Another Day In Paradise."