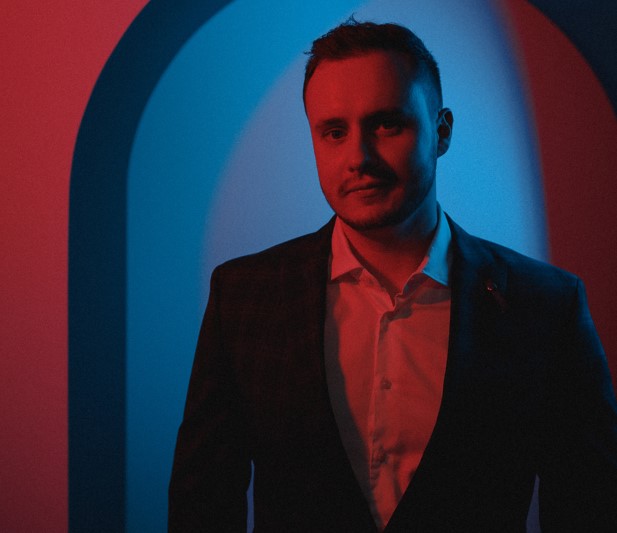 With his very unique approach to music production and DJing, Lutsenko Konstantin Olegovich better known by his stage name Deep Tone is making an impact in the electronic dance music scene lately. We had the chance to catch up with him and he was happy to answer all of our questions.
Check out the full interview below!
Tell us more about yourself & your music career?
My name is Konstantin, I've been producing electronic music for more than 6 years under the pseudonym Deep Tone. My main genres are Deep House and Melodic House, but I also like to produce tracks of other genres too.
I started to write music without any musical education. That was not a problem since my first track ever broke into the music charts in the Deep House genre and was warmly welcomed by listeners. At this moment my first track has more than 100k listens on Spotify. Then I started studying music theory and learning to play piano and electric guitar, which positively influenced my creativity. 
For a long time, I was focused on one genre and I released many tracks on different Deep House labels such as Deep Strips Records, KudoZ Records, Impure Deep Recordings, Maniana Records, Deep House Natural, Round Trip Music, etc. Then I started experimenting with other genres of electronic music. I have some oriental tracks, comprised of live ethnic instruments like oud and flute. I also have collaborations with producers and vocalists from different countries, for example, the track "Freedom" was recorded with Spanish vocalist Ruben Gauna. Also, there is a collaboration with my friend and colleague from UK Gus One, and another interesting work with Ersin Ersavas, an excellent oud player from Turkey. 
My tracks are played on many radio stations including NSB Radio (UK), Mi-House Radio, and House Radio.
How would you describe your style of music?
I prefer to find a perfect balance between the quality elements of the track (tight kick, deep bass) and beautiful, soul-stirring melodies.
Where do you find inspiration?
In everything. Very often from tracks that I myself listen to a lot and find very cool. Also from old hits.
What is the best time of the day to create?
I can create music at any time of the day, but there's a certain magic about night time… that gives extra inspiration:)
Who are your musical influences?
There are many such artists in many genres. I can probably single out the pop synth artists of the 70s, 80s, and 90s. They give me the most inspiration with their timeless hits.
What is the most difficult thing about being a musician?
Perhaps it's learning to be less critical of your own work 🙂
What has been your biggest career highlight so far?
This is probably the release on Cafe De Anatolia. And maybe a performance as one of the headliners at a local summer festival.
What are your latest releases?
It's the release of my first album with Katya Red called "Vision" and remixes of "Fly" called "Leave Me" and "Every Time".
What is your connection with Cafe De Anatolia?
My connection with Cafe De Anatolia started with my remix for DJ Phellix & Soudeh's track  Delom. I wanted to get on this label for a very long time, but only now I dared to offer them my work, considering it suitable for them especially.
What's the best piece of advice another musician ever gave you?
There are none so far. I am concentrating on writing new material.
Do you have any advice for aspiring musicians?
Yes, believe in yourself. And don't let anyone break your faith in yourself!