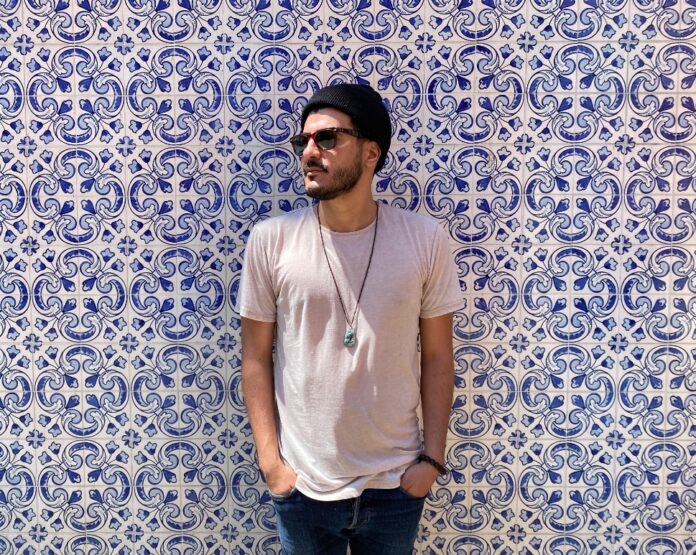 ORKIDZ (Issam J) is a multi-instrumentalist, producer and DJ. His music is a reflection of his multiculturalism and his life experiences as a biologist, traveler and collector of traditional and folklore music from around the world.
His style combines ethnic, melodic and organic elements with deep electronic sounds covering genres such as organic House, downtempo, dub, afro house, deep and melodic house and more.
He has performed as a DJ and as a live electronic act playing instruments such as guitar, oud, dan sen and other traditional instruments and has released music on world-renowned record labels such as Cafe De Anatolia, Sol Selectas, Cosmic Awakenings, Lump Records, Shango Records and more. His music is in perpetual evolution as he strives to take listeners on new and exciting musical and spiritual journeys.
Check out the full interview below!
Tell us more about yourself and your music career
I am Moroccan/American currently based in Portugal. I have a phD in Biology and have worked as a researcher and lecturer in environmental and molecular biology. I have also always been passionate about music and pursued it in parallel to my day jobs. I started playing the guitar at 14 years old and have been learning different instruments over the years like the bass, oud, buzuki, mandolin, Moroccan Outar and a few south-east Asian instruments more recently. I started making electronic music in California and got involved in the NorCal Bass music scene and have slowly built my own sound from there.
How would you describe your style of music?
My music combines electronic sounds with traditional/tribal musical elements from different parts of the world.
Where do you find inspiration?
I find inspiration in my Moroccan/ African roots and the beautiful cultures I discover through my travels and research. I also find inspiration in my love for nature and the environment.
Who are your musical influences?
My musical influences vary quite a bit, the main ingredient is drawn from traditional and folk music from around the world but I am also influenced by electronic music artists like Stimming, Bonobo, Aphex twin, Nu, and many more. Outside electronic music, I draw a lot of inspiration from groovy organic music from different parts of the world, particularly from the 1970's, artists such as James Brown, Fela Kuti, Mulatu Astatke, Fruko, Afrosound, Joao Gilberto and many more.
What are your latest releases?
My track "Ido" from a 4-track tribal/afro house EP of the same title drops in December on trndmsk, along with "Cumbia Loca" EP with my good friends at Cafe De Anatolia. I also have a few EPs coming in the next month and couple of singles dropping before the end of the year, with more music in early 2023.
I had previously released two EP's with Cafe de Anatolia titled "Sari" and "The Shepherd" and established a great relationship with them. "Cumbia Loca" is a three track EP with a South-American flavor. I am very excited to be able to work with Cafe De Anatolia on this release.
Where and when is your next performance?
I just recently moved to Portugal and I am currently planning shows in different parts of the country. I also have exciting tours planned for the year 2023.