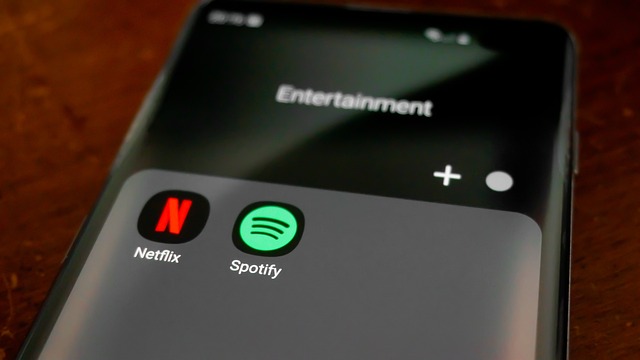 2022 has given us some amazing shows and soundtracks that have flown under the radar for too long. Picking up a song from an episode or trailer can lead to such wonderful discoveries of new artists and genres. This year, in particular, had some real gems (you can what was trending the 2022 wrap-up) from our favourite tv shows – Hounds of Love by Kate Bush – as they wonderfully pair the music together with the action on screen.
Here are some of the most memorable songs from TV series' this year.
Never Have I Ever
However turbulent Devi Vishwakumar's life may be, there's no denying that she's living every teenager's dream. I mean, look at the close bond she shared with her two friends. And after that, her boyfriend & ex– Paxton Hall Yoshida (!!!). In fact, I don't believe in soulmates anymore, academic rivals are more fun. If you know, you know.
Anyways, if you ever get your heart broken, play Don't You Know I Want by Snowblood. Yeah, it is the same soundtrack that you heard when Paxton broke up with Devi. And, in case you need a pick-me-up, Right Here by Mr. J will suit you perfectly.
Dear White People
Dear White People is one of those shows that delicately tackle systemic racism. What compliments the beautifully written storyline are the intricately combined scores by composer Kris Bowers'.
Apart from plentiful amounts of Tchaikovsky, the show has just tracks from the Creator, J Dilla, Thelma Houston, BROCKHAMPTON, and many more. Music from these artists fuels the show as it deals with various themes of college life – love, s*x, break-ups, friendship, grief, etc.
Stranger Things
This list will be incomplete without the mention of Stranger Things: Season 4. Although the storyline of the show is set in the 1980s and its soundtracks belong to the same era as well, they still make for a fun jamming session in 2022.
I mean, if artists and bands like The Police, Duran Duran, Toto, and The Psychedelic Furs are involved in something, you know it's going to be EPIC. And it was. Look at Kate Bush's Running Up That Hill, and Metallica's Master Of Puppets. These were literally the highlight of season 4.
Bridgerton
Love period drama shows? If yes, Bridgerton is definitely for you. If you're finding ways to transport yourself to the regency period, listen to Bridgerton's soundtracks and they will do the job.
On top of that, the show has the most amazing classical covers of modern pop songs sung by Billie Eilish, Shawn Mendes, Taylor Swift, and more. Whoever thought that could be possible? The credit for these superb orchestral arrangements goes to Kris Bowers. Apart from that, the show also has soundtracks from Bach, Beethoven, and Shostakovich.
Top Boy
Launched in 2011, and set in the fictional Summerhouse in London, Top Boy revolved around the lives of drug dealers Dushane and Sully and was one of the best shows of its time. A huge thanks to Drake for reviving the show for viewers in 2019.
What contributed to the show's success were its exciting soundtracks that set the mood just right. Yes, I'm talking about songs like War Outside, Leave Me Alone, Interlude 2, and Nuttn 2 Prove.