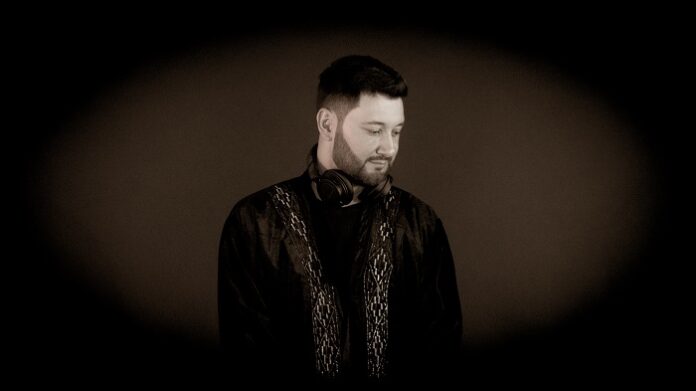 Our team had the chance to catch up with the extremely talented DJ and producer Tim Kari to find out more about his music career.
Check out the full interview below!
Tell us more about yourself & your music career?
I am a dj, musician, and producer born in Tashkent Uzbekistan, the vibrant and culturally unique heart of Central Asia. My love to music began when I was 13, I tried to compose melodies with piano and later with my first keyboards.
I have worked with many Uzbek, Kazakh and Russian artists as a ghost producer in the past. Today my focus lies on my own career as a DJ and producer of electronic music, where I create a fusion of folk instruments during my live performances, which gives a more organic face to my recent work.
How would you describe your style of music?
I experiment with different tones and textures of Folk instruments and electronic sounds. I enjoy combining them and try to enrich my music with emotions. This unique combination highlights my taste and develops my original style.
Where do you find inspiration?
As I mentioned before, my inspiration often comes from emotions. I try to transform that into the sound. I am not using reference tracks or templates. I really like to see where emotions and feelings can drive me.
Describe how music is important to society.
Music is the source of emotions and life energy. It exaggerates good feelings and at the same time it can take bad emotions away. For centuries, people used folk music as a way to share and communicate their emotions. Along these lines, my music is aimed to create new breath to this precious ancient type of art.
What's the best time to create?
I don't think there is a perfect time to create music. The main elements are a fresh mind and a fresh ear. It is also to have plenty of time.
Who are your musical influences?
My main musical influence was my father. He used to play guitar and sing songs. That influenced me to become a musician and composer. It is also important to mention that I grew up listening to the music of my favorite artist Dj Pilgrim (IY). Because of that, it was a huge event for me that we released a collaborative album "Moon taxi Ram" back in 2021.
What is the most difficult thing about being a musician?
Lack of stability and a wide range of things that we have to do, such as composing music, recordings, mixing & mastering, as well as looking for opportunities to make a music video, promoting our music, planning gigs, and work in collaboration with other musicians.
Which is your biggest career highlight so far?
In the summer of 2022, we held a gala concert with the Philharmonic Orchestra of Kyrgyzstan and the Liberty Choir in Bishkek. There were about 4k people and we performed a 3 hour concert based on my own tracks and exclusive remixes. At the same time I released a collaborative track with Pandora on the Art Vibes label.
What is your latest release?
"Huma" on Cafe De Anatolia
What is your connection with Cafe De Anatolia?
"Huma" is one of my favorite tracks that has an amazing solo on a folk instrument Sato, an Arabian flavor created by orchestra strings, and catchy electronic beats. I named it "Huma" because it gives the listener a feeling of flying and euphoria. I wished to release it on one of those labels, which had introduced me to the world of ethnic deep and organic house music. I was very glad to get a reply from Cafe de Anatolia that they like my track.
Are you working on something new?
I have two new EPs coming out in near future. I have time to think of my future music development. I am focused on something new and bigger, maybe a full album or new concert program with folk instruments.
Where and when is your next performance?
This year I am aiming to travel with a gig to neighboring countries. At the same time, I am hoping to organize a festival in my hometown.
What's the best piece of advice another musician ever gave you?
One of my friends, a good violin player from Iran, Payman Molayee, told me a while ago that, at the beginning of their music careers people create simple melodies. Then they start developing their skills, try to make difficult and over-produced melodies and arrangements. It takes a long time to understand all concepts and philosophy of music. After all, they come back to create simple, but at the same time perfect melodies. "The definition of genius is taking the complex and making it simple".
What's your process for dealing with performance anxiety?
I face it often, especially when I have many instruments and equipment connected to my live shows. I forget it all as soon as my first track starts playing. It takes some time to feel the crowd and get comfortable.
How Covid 19 changed the terms of the music industry? 
People started listening to different types of music. It brought special value to ethnic music and helped it to gain popularity. At that time I finished my debut album "Gate of Ishtar" and I was waiting for its release on the German label Monada. For me it was good time to develop skills in other areas.
Do you have any advice for aspiring musicians?
There is no magic thing, piece of equipment, or strategy that will simply bring you to your goal. The only thing that can support you in difficult times is believing in yourself. "Hard work beats talent when talent doesn't work hard".