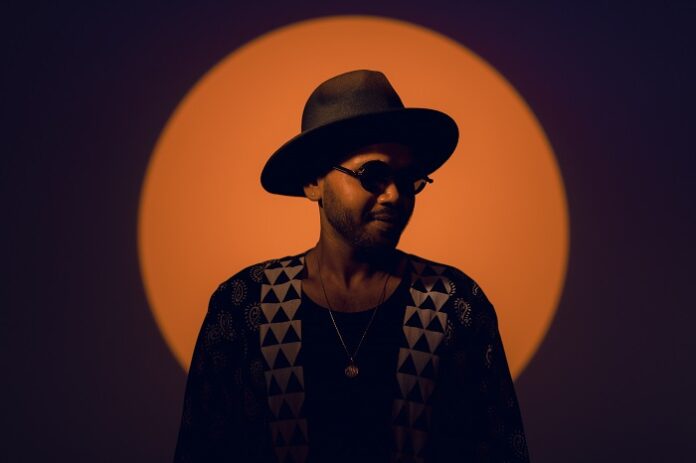 Our team had the opportunity to catch up with the fast-rising DJ and producer MURUGAN to find out more about his music career.
Check out the full interview below!
Tell us more about yourself & your music career?
I grew up in India listening to Tamil and Bollywood music by legendary Oscar-winning composers like A.R. Rahman and Carnatic music composer Ilayaraja. Music plays a major part in Indian movies, and without songs and dance numbers, movies won't make sense in India, even today.
Until I was in my early teens, I was mostly exposed to local music, which gradually shifted with the influence of western music via MTV and VH1 in the early 2000s, and that was my first experience with electronic and western music. That influenced the local composers to follow the trend, and the flavor of music started getting westernized.
Since a very young age, I wanted to become a composer or musician. But I didn't have a proper education in music theory, nor did I know how to play any instruments, which left me with the option of becoming an audio engineer; at least that way I'll be related to music.
The second and most important turning point in my music journey happened when I moved to London in 2012 to pursue my master's in audio production, where I discovered and started understanding techno and house music. Before moving to London, I was into psychedelic trance, which kind of worked as a bridge to techno and house music.
As part of my master's project, I created a five-track EP with fair student quality and took baby steps in learning to use a DAW. That was the beginning of my music production journey. Fast forward 10 years to 2022, when I released my first single through Tibetania Records.
How would you describe your style of music?
I can describe my style of music as a balanced mix of organic house and melodic techno, spiced up by traditional Indian sounds. I enjoy making contemporary tracks with Indian vocals or rhythms because they are a part of my background and tradition.
I don't like to label my work under a specific genre, as I want to be flexible with no boundaries and have the freedom to jump from one style to another, always exploring and evolving in my journey.
Where do you find inspiration?
I take inspiration from getting myself exposed to new music at parties; I love to party, and the reason I love to party is to discover new music, as simple as that.
Now that I am comfortable with production ideas and tools, I am going back to my Tamil and Bollywood influences from my childhood.
Describe how music is important to society?
I see music as a congregation of human souls, regardless of age, social status, and self interest. It assists society in reconnecting to our human roots and speaking one language, which is music. Music has no boundaries, no limits, no starting point, and no ending. It has always been with us and always will be, and I think that it is a basic need; it's necessary for our souls to stay alive.
When is the best time to create?
I can work on music at any time of the day. It's something that I love to do, and I don't force myself to do it. I try to work whenever, even if it's just an hour or if it's hazy inspiration.
Who are your musical influences?
As I previously stated, I grew up listening to A.R. Rahman's music, and he is the primary influence of Indian flavor in my music. When it comes to house and techno music, Innellea and Sebastian Leger play a major role.
What is the most difficult thing about being a musician?
The most difficult aspect of being a musician is the work that follows the creation of a piece of music. It's the feeling of never being satisfied and that there is always something you want to change, add, or remove in that piece. I think it's more about job perfection than being the most difficult part of being a musician.
What has been your biggest career highlight so far?
When I produce a new track, the crowd's reaction is the most important thing. I watch to see if the people on the dance floor are smiling, enjoying themselves, or changing something about their behavior as soon as I throw the track, and the best feeling ever is when people are checking the name of the track or trying to Shazam it! Then I know that I did something good!
I see these little successes as my highlights. Every time I play and every time I share music with people, all the feedback I receive is building my path to the next level.
And another exciting highlight for me in the audio industry was last year when I made the jump from film audio post-production to game audio production. Since April 2022, I have been designing sound effects and music for games in a leading game production studio, which is my day job.
What are your latest releases?
My original track, KiKi PiPi, was re-released as a part of the Orientalia 2022 compilation by Tibetania Records. My remixes for Jack Essek, Ben Afhsar, and Desertic were released last year.
What is your connection with Cafe De Anatolia?
I'm extremely familiar with Cafe de Anatolia, as many of my favorite artists have released their work under this label. I've been following their playlist, releases, and evolution for many years. For me, it is nothing but a great honor to release my track under Cafè de Anatolia, and I'm immensely grateful for this opportunity.
Are you working on something new?
I'm currently working on a couple of tracks under the DJ/production collective Raja Rani, which I co-founded with my girlfriend Beatrice Nannini. Raja Rani means "King and Queen" in Tamil, my native language. Beatrice, born and raised in Florence, Italy, is bringing her Italian influence into our music, blending it with my Indian flavor, and we are preparing some spicy electronic beats.
Beatrice was the first person in my life who gave me the confidence to release the tracks I produced, we might need an entire article to explain how she changed my life.
Where and when is your next performance?
Kickstarted 2023 with a wild party at one of the most iconic rooftops in Singapore, 1 Altitude Coast, hosted by the most renowned techno/house music party organizer in Singapore, Manifest by Mary Arumeidas. Vibrate, a fun Friday night event at Kult Kafe hosted by Chill Session Records, a collective managed by Rupak (Beatmaster of Mantravine Bands), and Sivillian Affairs, a party collective from Djs Sivanesh Pillai and Miss Lil, kicked off February. More exciting events are planned for this year, which will bring us closer to the realm of magic.
What's the best piece of advice another musician ever gave you?
One of the best pieces of advice I got from a fellow musician was to trust the process and be consistent with the effort you put into music; the rest will follow. Put all your heart into it and trust your instincts.
What's your process for dealing with performance anxiety?
This is one feeling that I wish would go away one day, and I am fairly new to performing, so I might not be the right one to discuss this topic. But I know deep down that performance anxiety will never go away; it's here to stay.
If it goes away, then there is something wrong, to the point where we are comfortable with what we present to the crowd and are not exploring outside of our boundaries to try something different—new music, new mixing techniques, jumping between genres—it could be anything. Let's explore and stay anxious before going to the stage, haha.
How COVID 19 changed the terms of the music industry?
I can tell how the music industry not being operational during COVID-19 affected me as a partygoer; a part of me was missing. It was painful enough to be thousands of miles away from family and loved ones and unable to visit them for over a year due to lockdown. Nightlife in Singapore was on halt for nearly 18 months since the beginning of COVID-19, and as music lovers, we missed dancing with strangers and discovering new music.
On the bright side, I got the most precious gift on earth—time. I found time to revisit my longing passion for producing music, which I believe is the sole purpose of my existence. For nearly a decade, I worked as a sound designer and engineer for films, as people in the industry could understand how hectic a film post-production environment could be.
An average of 10 to 12 hours a day in the studio, late nights, and working through the weekends were normal for me. I've never really had the time or drive to get back to music production; that being said, editing music and mixing have been a part of my daily job.
On the other hand, I was consuming all sorts of electronic music over the past decade, and my palate started widening. I was listening to everything from ambient to drum & bass to techno to organic house. I went through a phase of listening to most major electronic music genres.
When COVID hit us hard and locked us in our rooms, I got back to producing music. So in my opinion, COVID kind of did me a favor.
Do you have any advice for aspiring musicians?
I am an aspiring music producer myself, and I enjoy the learning process. Having tools with infinite possibilities is an added adventure. So for aspiring musicians like me, stay curious and expose yourself to all kinds of music to be inspired and inspire one another.