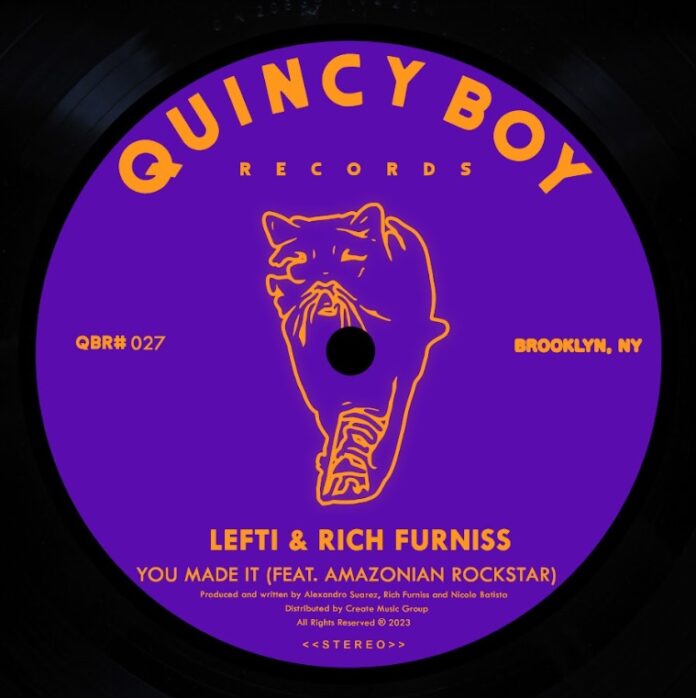 Over the last decade, Rich Furniss has become a big player in the NYC house scene, due to his innovative style of production. It is this captivating sound design merged with seamless mixing abilities that have led to performance slots at Governors Ball, Odd Ball, SXSW, and other popular festivals. Additionally, Rich has directly supported the likes of Chromeo and Diplo under his alias MopTop.
Also earning touring spots with acclaimed artists is fellow NYC artist LEFTI. Created by producer Alex Suarez, LEFTI has shared the stage with Low Steppa, MK, and Lee Foss. Not to mention that he's put out numerous hits on prominent house imprints, such as Toolroom, There Was Jack, Box of Cats, and House U.
Linking up with the gifted vocalist of Amazonian Rockstar, Rich and LEFTI are furthering their legacies by dropping their new single, "You Made It". This house heater is layered with a groovy disco bassline and mesmerizing lyrics from Amazonian Rockstar.
Optimal for club play, "You Made It" gives off the best vibes in any environment as well. If one thing's for certain, it's that the future looks bright for this innovative and talented triage of artists.
Listen to the track below.