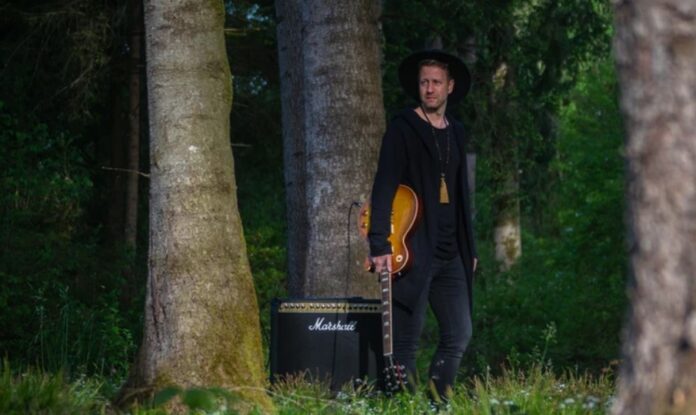 We had the chance to catch up with the extremely talented DJ & producer Syost to find out more about his music career.
Check out the full interview below!
Tell us more about yourself & your music career?
I am a music lover, music producer, DJ and live hybrid artist. Influences from Tulum, Ibiza and New York inspired me to my current style of Organic House music with a touch of Deep House, Orient and Afro-Tribal sounds.
My journey began in my youth by playing guitar in a funk, blues and rock band. My creative flare opened me up to my second love of electronic music. These two loves ignited an idea within, to mix electronic music with live instruments. This fusion enabled me to combine my creative passion for both styles.
I attended the music producer Academy in Zurich and since finishing my course, I've been given free rein to explore my musical creativity, in which I mix my guitar craft from earlier times with my electro tracks.
How would you describe your style of music?
Organic House music with a touch of Deep House, Orient and Afro-Tribal sounds.
Where do you find inspiration?
My big inspiration is the DJ Duo Bedouin, which I have seen live for the first time in NY in 2018. Since then, I have seen them a fee times more and their unique music touches my soul every time.
Describe how music is important to society.
Music knows no borders and connects us all together. Music is building real friendships for life.
What is the best time of the day to create?
I am definitely the most creative at night, but music gives me power and motivation at any time of the day.
Who are your musical influences?
I get my main influences from Bedouin, Woomoon Tulum and more than 10 years travelling to Ibiza. But I also get influences from great artists like Solidmind, Fake Mood, Black Coffee, Stan Kolev, Jean Vayat, El Mundo, Maga, Sabo, Goldcap, Shai T etc.
What is the most difficult thing about being a musician?
To find enough time to finish all the music projects I would like to do.
What has been your biggest career highlight so far?
I had a few big career highlights: A very special sunrise concert at the Aletsch Glacier (longest glacier in Europe) at 3000m above sea level, a day rave in the famous and ancient castle of Rapperswil, and my first gig at the famous electro club Friedas Büxe in Zurich.
What are your latest releases?
Beside the latest album release "Goddess of Love" on Cafe De Anatolia, "Away to the ground" will also be released in May on Lump Records and in June I will release an Afro House remix with a South African label.
What is your connection with Cafe De Anatolia?
I have been a huge fan of Cafe De Anatolia for many years. It is impressive how many unique and beautiful tracks this label has already released. I am very proud that I get the chance to release these very special tracks on this label.
Are you working on something new?
Yes, I am currently working on a special version of one of my latest Organic House tracks "Love Transition" with a group called Mataora which plays live with a handpan, Spanish guitar etc. They will enchant my track with a touch of magic.
Where and when is your next performance?
I currently have various gigs planned. Follow me on Instagram (syost.ch) and you'll be up to date.
What's the best piece of advice another musician ever gave you?
A DJ friend of mine told me at a gig: Play the music louder… : ))
Do you have any advice for aspiring musicians?
Listen to yourself and find the one and only person who will give you honest feedback on your newly created tracks. There are many envious people around who only want to disappoint you.