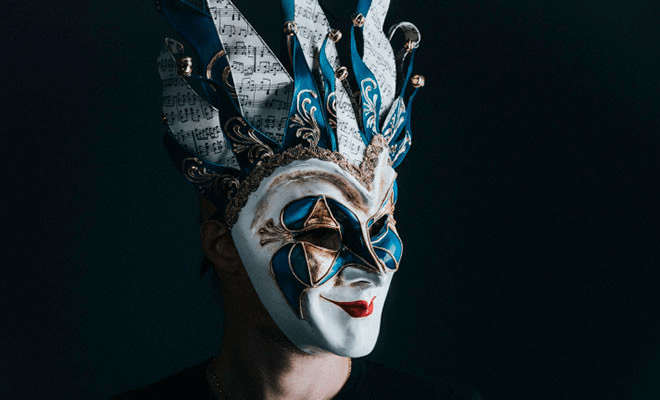 Free Your Mind celebrates its twentieth anniversary in style and treats Dutch techno fans to the very best. The festival organization is therefore bringing the German techno-dj Boris Brejcha to Breda for a show which he is only bringing to the biggest venues across fifty countries. Last year, Brejcha already performed an unparalleled DJ set at Free Your Mind Festival. His performance at the Bavelse Berg in Breda will be his biggest solo show ever in the Netherlands.
For almost twenty years, Boris Brejcha has been at the top of the international techno scene. He released his first tracks in 2006 and that same year he performed for the first time at a major festival, for which he had to travel all the way to Brazil. Inspired by the vibrant Brazilian carnival, he decided to wear a mask resembling that of the iconic Batman vilain "The Joker", and has been touring the world ever since.
Boris Brejcha's exceptional story and career, is something his fans will soon get to witness through an exclusive documentary. Next to a really busy touring schedule, Brejcha already released the tracks 'Atomic Heart' and 'Level One' already this year. The music Boris Brejcha makes is so authentic that it is actually a genre in its own right; High-Tech Minimal.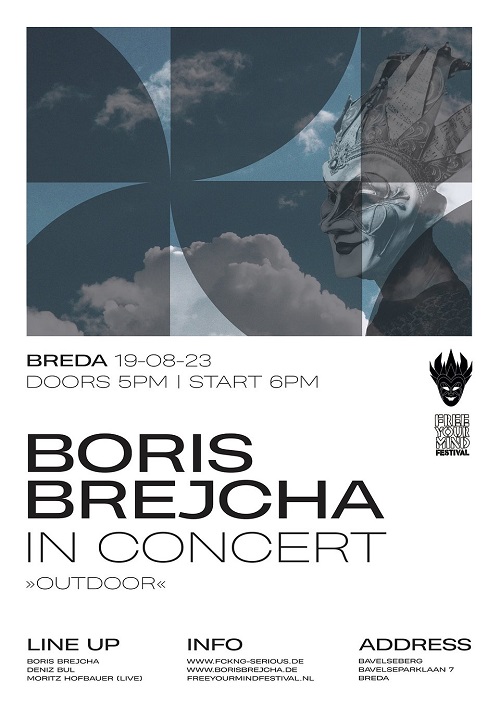 Over the past seventeen years, Boris Brejcha has performed at various Dutch festivals, but never before has he performed his own exclusive open-air show. Together with partner Free Your Mind, he is bringing his fans the exclusive Free Your Mind X Boris Brejcha (In Concert).
Those who have seen Brejcha live before know that it already promises to be a legendary show, but the German techno guru is not coming alone. The talented Deniz Bul and Moritz Hofbauer will be travelling with him to Breda for this astonishing show. Deniz Bul, a promising up-and-coming DJ and Producer and Moritz Hofbauer, a member of Brejcha's FCKNG SERIOUS family, are considered two of the greatest rising stars in the scene.
Free Your Mind has now been a heavyweight on the Dutch festival scene for two decades and has supported a huge range of talent over all these years. Many a raver had their first festival experience at one of the previous editions of Free Your Mind. A countless amount of leading techno artists have also developed a special connection with the festival, which led Free Your Mind to unmistakably leave its mark on the scene. Newcomers within techno have always been able to count on a lot of support from Free Your Mind, as the organization always strives to put established heroes alongside the best emerging talents.
Free Your Mind's anniversary year was kicked off in spectacular fashion on King's Day. With a gigantic show at Breda Airport, where over 27,000 visitors witnessed the largest one-stage techno festival, with performances by Speedy J, Kiki Solvej and Stella Bossi, among others. This year the twentieth edition of Free Your Mind Festival will take place on June 3 and 4 in Arnhem. Traditionally, the biggest names will gather there again this year, with Reinier Zonneveld and Paul Kalkbrenner as headliners. On August 5, Zonneveld will return to Arnhem for his own Karren Maar Festival, organized in collaboration with Free Your Mind.
Tickets for Free Your Mind x Boris Brejcha (In Concert) will be available on May 11th at 6PM CET on the festival's website. Phase 1 tickets are priced at 34,50 EUR and Phase 2 tickets at 42,50 EUR.