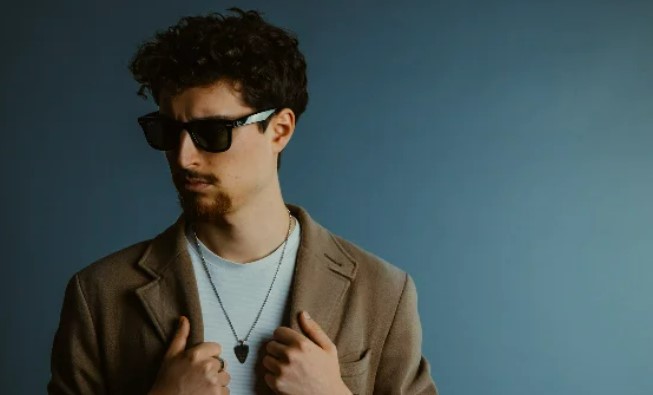 ALEX LNDN is a rising star in the electronic music scene, known for his unique sound and powerful productions. His latest track, "Phantom," has been making waves in the Future Rave genre, earning praise from fans and critics alike.
As a young and talented DJ and music producer, we had the opportunity to sit down with ALEX LNDN to discuss the creative process behind "Phantom." In this interview, he shares his inspirations, techniques, and challenges he faced while producing the track.
Join us as we explore the world of ALEX LNDN and learn about the making of "Phantom."
Hi ALEX LNDN! How are you doing?
Hi, I am doing great, thank you.
"Phantom" is out now, can you tell us what inspired you to produce this track?
I wanted to produce something that was different from what is being released in Future Rave. My goal was to play around with ambient sounds in the breakdown (I love the sound selection from my favorite composer Ólafur Arnalds). I then drew some inspiration from Daft Punk in the breakdown with a sound-designed lead and thought it brought something interesting.
Does the song have any specific musical or sonic influences?
The influences would be from Ólafur Arnalds as he does an amazing job blending acoustic and electronic sounds together, and that Daft Punk lead sound from the breakdown too. Of course, if I must trace back to the origin of this record, it has obvious references from David Guetta & MORTEN's sounds.
What's your favorite element of the track?
I would say the lead sound and melody. It brings a new melodic pattern to the Future Rave genre.
How long did it take you to finish the production?
It has an interesting story. Technically, it took me just a few weeks back in November. However, the record itself took more than a year to be released. The track has been sitting in my folders, and I was unsure if it would fit some labels as some people advised me to change the melody pattern.
I decided in the end to stick with my vision, and it found a beautiful home in Sweden at Future Rave Music. As of now, "Phantom" has been supported by David Guetta, Spinnin' Records, and Revealed Recordings, among others, and has been climbing up the charts on Beatport. So, in the end, I'm happy to have stuck with my thoughts and still decided to keep the melody pattern in place.
Did you have to overcome any struggles while working on the song?
Everything came together really smoothly in the making of this track, so I would not say I struggled at all.
How does this song compare or differ from your previous releases?
All my releases are different, with varying melodic patterns, breakdowns, etc. So, I would consider this one to be unique on pretty much every level. But I would say that the lead pattern is something special, and the vocal atmosphere sets this one apart from my previous records.
How would you describe "Phantom" to someone who hasn't heard it yet?
"Phantom" is an energetic and melodic track that blends uplifting vocal pads and soothing atmospheres to take the listening experience to a new level.
And how would you like people to feel when they listen to the song?
I would love to see people smile, dance, and rave about this record. I want listeners to feel at home when listening to it, just as I found a safe place in this one.
What's coming next for ALEX LNDN?
I can't say much, but I promise more tracks coming up on MDLBEAST Records this year, some great collaborations, as well as potentially finding me on major European labels too within these next few months. I'm hoping to tour Europe and beyond and can't wait to see you all there!
We want to thank ALEX LNDN for taking the time to speak with us today and for sharing his insights into the creative process behind "Phantom". It's been a pleasure to learn more about his musical influences and his passion for producing innovative Future Rave tracks.
We look forward to hearing more from him in the future and wish him all the best in his upcoming projects and live shows.
Listen to his track Phantom below!