Hotly-tipped Liverpool DJ & producer Navos has joined forces with Brad McDermott for their new dance/electro pop anthem 'All I Need', out now on Tomorrowland Music!
Navos' self-released track 'Believe Me' quickly became the breakout dance anthem of 2021 with more than 130 million streams on Spotify, the well-known UK hitmaker now delivers another catchy record that instantly gets stuck in any listener's head –perfect for rinsing on repeat in clubs and at festival stages all around the world.
Here's what Navos had to say about the release:
"Brad McDermott played me this in the studio and I had to jump on it and make a mix. Perfect for the club."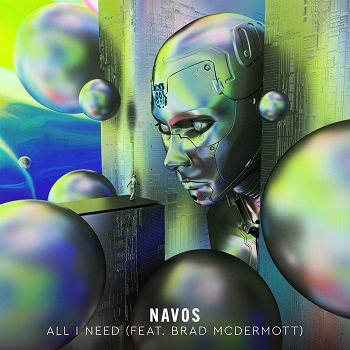 Speaking about the track Brad McDermott said:
"I was playing about with this track in the studio for a while and it was starting to feel like a summer banger. I hit up Navos to see what he thought and if he wanted to have a play. He added his magic touch and we've ended up with a massive vibe! I've always loved Navos' sound, so I'm really excited we're doing this collab together."
Listen to the track below.