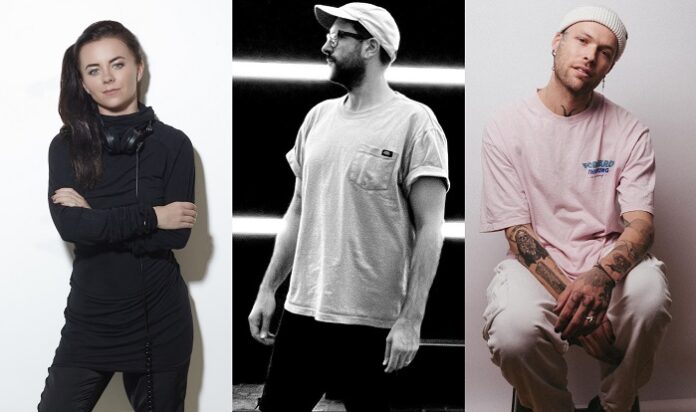 Experience the awe-inspiring collaboration of Janika, N2N, and LEFTI as they unleash their latest house single, "411." This dynamic trio has joined forces, fusing their individual talents into a track that commands attention and captivates the senses.
Janika Tenn, a rising star within house circles and beyond, has graced renowned stages and garnered support from acclaimed DJs. Her groovy tech/house sound, infused with darker energy, sets the stage for the exhilarating journey that "411" embarks upon.
N2N, not only a master of energetic house music sets but also a passionate advocate for mental health, adds his versatile touch to the mix. With major label signings and well-deserved praise, N2N elevates "411" with his impeccable production skills.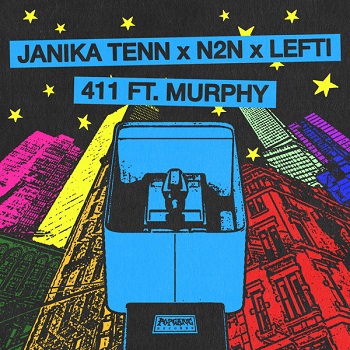 Meanwhile, LEFTI, the Brooklyn-based funky house aficionado, injects his signature style of infectious beats into the track. With support from top DJs and releases on various labels, LEFTI's contribution adds an irresistible groove to "411."
As the song unfolds, it gradually builds energy, creating an immersive experience that draws inspiration from tech house and disco. With Murphy's sophisticated vocals, "411" becomes a catchy, groovy, and clever dance floor-ready anthem, showcasing the unique production styles of all three artists.
"411" is not just a collaboration; it's a heartfelt expression of the deep friendship and connection shared by Janika, N2N, and LEFTI. Together, they have created a musical gem that resonates with audiences worldwide. Surrender to the irresistible rhythms of "411" and let this winning track transport to a place of pure bliss.
Listen to the track below.