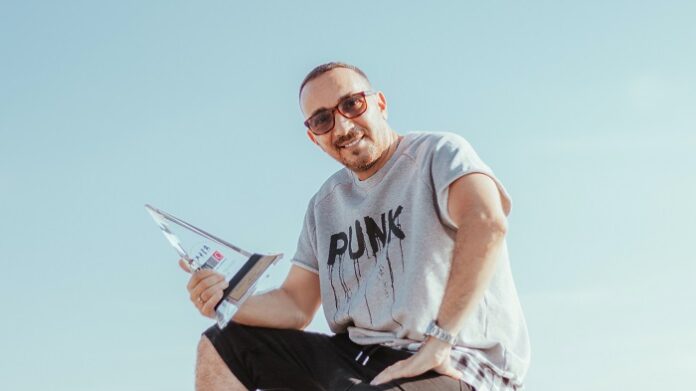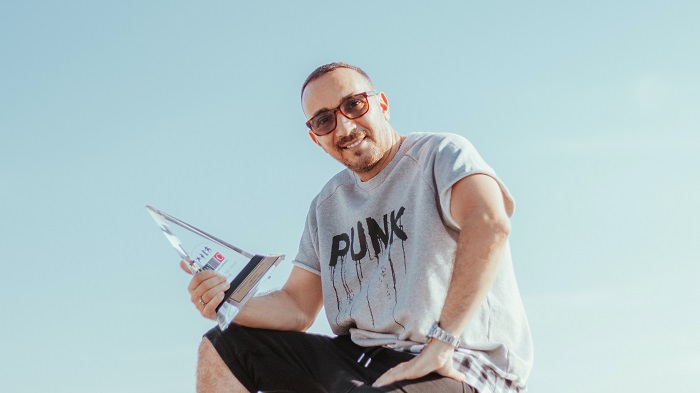 Dance music icon DJ Sammy, who during a three-decade-plus long career has sold more than 20 million records is set to launch the next great house music vocal classic "Have You Ever Seen The Rain". The Platinum Award-winning, DJ Mag Top 100 artist, has enlisted the incredible vocal talents of London-based singer Jess Taggart, as well as the chart-topping skills of Irish DJ Micky Modelle.
London-born vocalist Jess Taggart with her unique, ethereal, and elegant voice is primed and ready to make her mark on the music industry. Inspired in part by R&B, indie, and pop icons, Jess has spent years evolving her versatile voice, to become more than just a vocalist, she is a truly talented singer with a distinctive sound, that allows her to tell stories, and convey an emotional connection to reach out and bond with her current and future audience.
Following on from her mega-collab with hardstyle producer Sick Legend on his track "Remember Hardstyle", Jess is now working together with one of the most iconic dance music figures and DJs of all time, the unmistakable DJ Sammy.
There's no sound quite like the sound of a Micky Modelle track, considered one of Ireland's best DJs and producers, he has earned the "Best Irish DJ" award on four separate occasions, has achieved eight platinum albums, and is the best-selling DJ in his country. Many of the incredibly talented DJ's productions and tracks have been licensed and used in hundreds of compilation albums worldwide.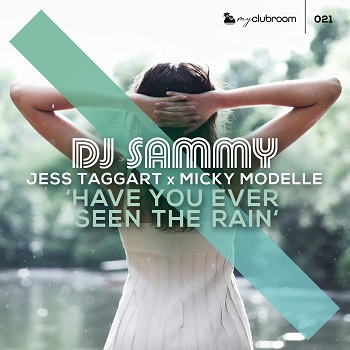 To date, Modelle has amassed around 850 official releases on iTunes. In 2018 he was honoured in the Belfast Hall of Fame and was the only DJ in history to be included as part of the Oh Yeah Music Hall of Fame. It's also hard to forget 2007's UK and European smash hit, "Dancing in the Dark" together with Belgian singer Jessy, which still cracks a whip when played across airwaves today. With a string of top 40 hits under his belt, Micky Modelle continues to play to massive event and festival crowds in the UK and across Europe. And now, the Irish superstar DJ has teamed up for his first collaboration with house music legend DJ Sammy.
Recognized as one of the most influential DJs of all time, and responsible for two of the most instantaneously recognizable dance tracks of all time: Heaven and Boys of Summer, DJ Sammy continues to create amazing, emotionally resonant music and loves collaborating with the most talented vocal artists in the industry. From his studio base in Mallorca, DJ Sammy continues to release tracks that reshape the Balearic house and dance anthem industry. "Have You Ever Seen The Rain" is the impressive and undeniable truth of the house music icon's inexhaustible musical creativity.
One of the most iconic DJs and producers worldwide, DJ Sammy has sold more than 20 million records and has been the recipient of countless awards. The Mallorcan global superstar is without a doubt one of the most successful electronic music artists of all time.
His worldwide breakthrough arrived in 2001 with "Heaven". The track sold more than 2 million records across Europe and Australia and landed at number 2 in the United States – US HOT 100 billboards, before hitting the number 1 spot in the influential UK charts in 2002. Follow up track "The Boys of Summer" rocketed up to number 2 in the British charts. In addition to the incredible chart positions, TV appearances and worldwide awards, DJ Sammy was also recognised for his DJ excellence after charting in the internationally renowned DJ Mag Top 100 rankings (2005 #92, 2006 #61).
Appearances at the world's biggest festivals, and also countless club nights around the world helped Sammy to discover his distinctive sound. Residencies in the world famous BCM Planet Dance Magaluf (#6 in the top 100 club ranking of DJ Mag UK), Es Paradis Ibiza and Privilege in Ibiza followed. His radio show MyClubroom was voted most popular radio show by DJ Mag Spain.
Listen to the track below.