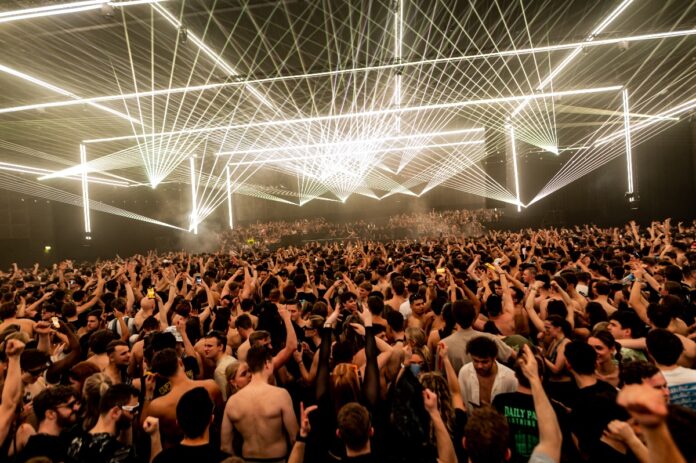 Verknipt ArenA has sold out just three hours after going on sale. An astounding number of 35.000 tickets were sold solely on pre-registrations, followed by the last 5.000 swiftly after going on sale to the general public. Verknipt recently also managed to sell out every single one of their five massive ADE showcases.
Two weeks after announcing their biggest event ever, Verknipt has done the unthinkable, selling out Verknipt ArenA just hours after going on sale. 35.000 pre-registration tickets were sold and 5.000 in the general sale, all without announcing a single name on their line-up.
With hard techno on a steady rise in recent years, Verknipt's bet on the genre is quickly paying off, becoming an absolute market leader. Verknipt ArenA is set to take place on Saturday July 20th, 2024 in the iconic Johan Cruijff ArenA in Amsterdam.
The Amsterdam based events organization previously stated they would unveil the line-up at a later date, but that it would consist of artists that have grown with the Verknipt brand over the years.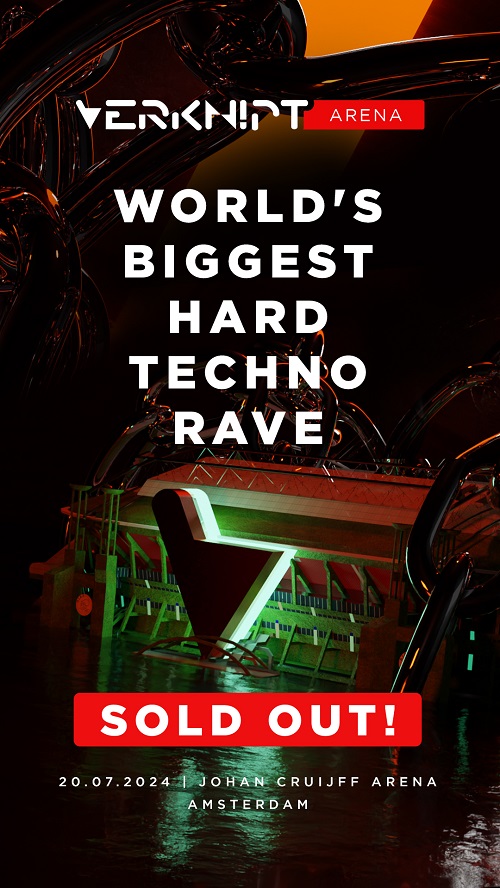 Being able to sell out shows of this magnitude is yet another example of Verknipt's incredible ascent to the top of the industry and sets a remarkable precedent for future editions.
Verknipt ArenA will undoubtedly go down in history as a pivotal moment for the hard techno genre. In just three years, the sub-genre's popularity exploded, with Verknipt undeniably playing an instrumental role.
Just last week, Verknipt managed to sell out all five of their huge Amsterdam Dance Event-showcases, spread out across three venues. In coming months, Verknipt will host a multitude of events in their native Netherlands, as well as across the border in Spain, Germany, Colombia, Poland and Hungary.