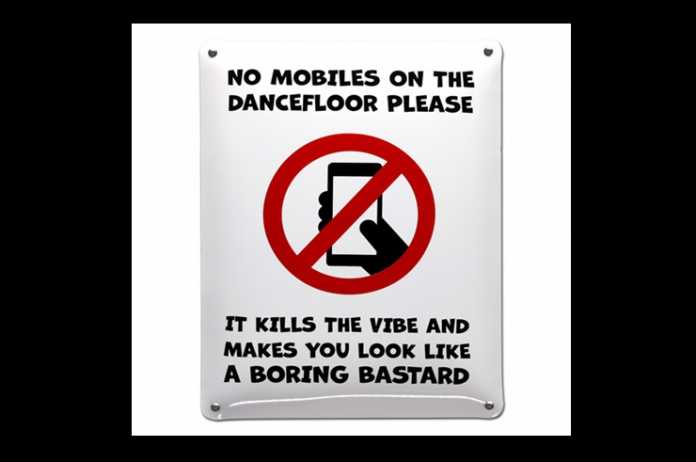 Unless you hate music, have claustrophobia/social anxiety or you live in a cave, chances are you've probably been to a music event in the past few years. And if you have, you've probably noticed the insane influx of technology used at live performances—specifically, mobile phones.
It seems like in today's age of live music, audience members are more watching the show through their cell phones than with their own eyes, desperate to Instagram/tweet/Facebook/Snapchat moments from the performance.
But what if, for one night we leave our cell phones at home, to live in the moment and truly enjoy in the music? Well San Francisco DJ and producer Lane 8 conceptualized a new show with one goal in mind — eradicating all phone use.
We live at a time when distractions from reality are never further away than our fingertips. Our phones offer us…

Posted by Lane 8 on Tuesday, April 19, 2016
Entering the event, a black piece of tape was placed on everyone's phone, covering both the front and back camera lenses. What's your opinion guys, should other DJs follow Lane 8's lead with no cell phone zones at music events?