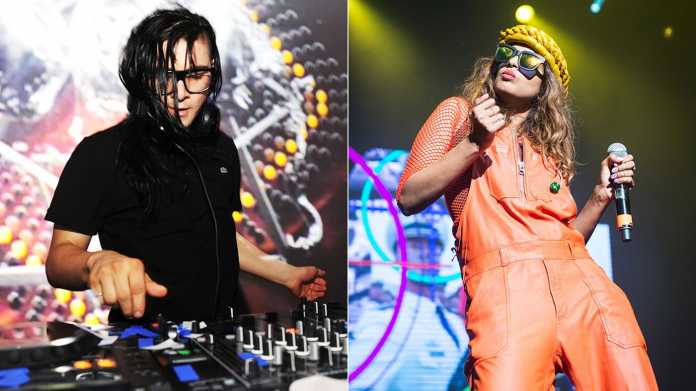 M.I.A. has released her new track "Go Off," a collaboration with Skrillex and Blaqstarr, from her upcoming album AIM, out September 9. British musician says upcoming LP 'AIM' will be her last.
While premiering her new song with Skrillex, "Go Off," M.I.A told BBC Radio 1's Annie Mac that she wants to do "other stuff," take a little break, and likely just release one-off tracks going forward. She says her fifth and possibly final album will also be her "cleanest,"meaning we might see a happier side to the notorious political agitator.
M.I.A. also told Annie Mac that she would like to make a "Go Off" music video, but does not want any human beings in it.