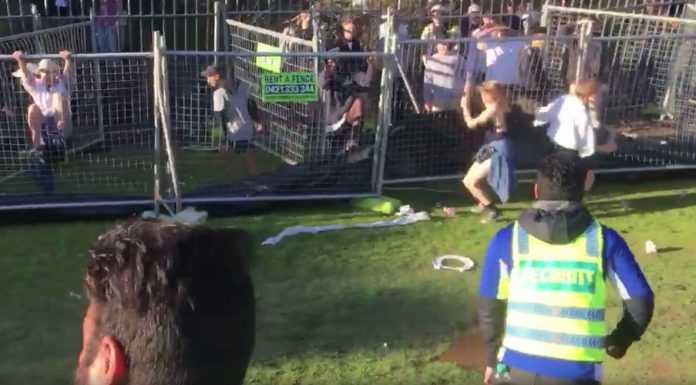 Security guards 'overrun' by up to 200 fence-jumpers at Listen-Out dance music festival in Perth, Australia.
Police are continuing to investigate wild scenes at the Listen-Out dance music festival in Joondalup where 200 ticketless party-goers gatecrashed the event and three police officers were assaulted including one who was bitten.
Four people aged between 20 and 23 were arrested at the festival, and face charges including assaulting a police officer, disorderly behaviour, and obstructing justice.
"It was a very tough job for our security as the fence jumpers were extremely persistent and a small percentage of them quite aggressive," a Listen Out spokesperson tells triple j
"Our on-site police arranged for more officers to come and help control the fence jumpers, who were happy to battle with security but ran away from police, clearly not wanting to risk arrest… very few of the fence jumpers made it into the event."
Check out the videos below.