If you're a fan of the 'Mad Max' trilogy and you wanna rave, then you should definitely looking forward to Wasteland Weekend.
Wasteland Weekend, is an annual pop-up post-apocalyptic desert festival, that only cares about one thing: Bringing to life the brutal, post-apocalyptic world of the Mad Max movies and partying like there's no tomorrow.
Each September, thousands of survivors maraud a patch of dirt and sand east of Bakersfield, California, in wild jalopies and wage epic bungee-battles in a two-story Thunderdome.
Wasteland Weekend has always been a fan-made event. While the mostly-volunteer event staff erects some large set pieces and infrastructure, much of the atmosphere comes from what attendees create and bring themselves, often working with their tribe for the entire off-season on their cars, costumes, and campsites.
"Our post-apocalyptic fan community just knocked it out of the park this year" says Wasteland Event Director and Co-Owner Jared Butler.
"We had already been seeing growth each year both in attendance and what everyone builds" (fans coming to the event often form "tribes" and build elaborate themed camps and vehicles to go with their costumes) "but the incredible quality and inspiring creativity has really reached another level now".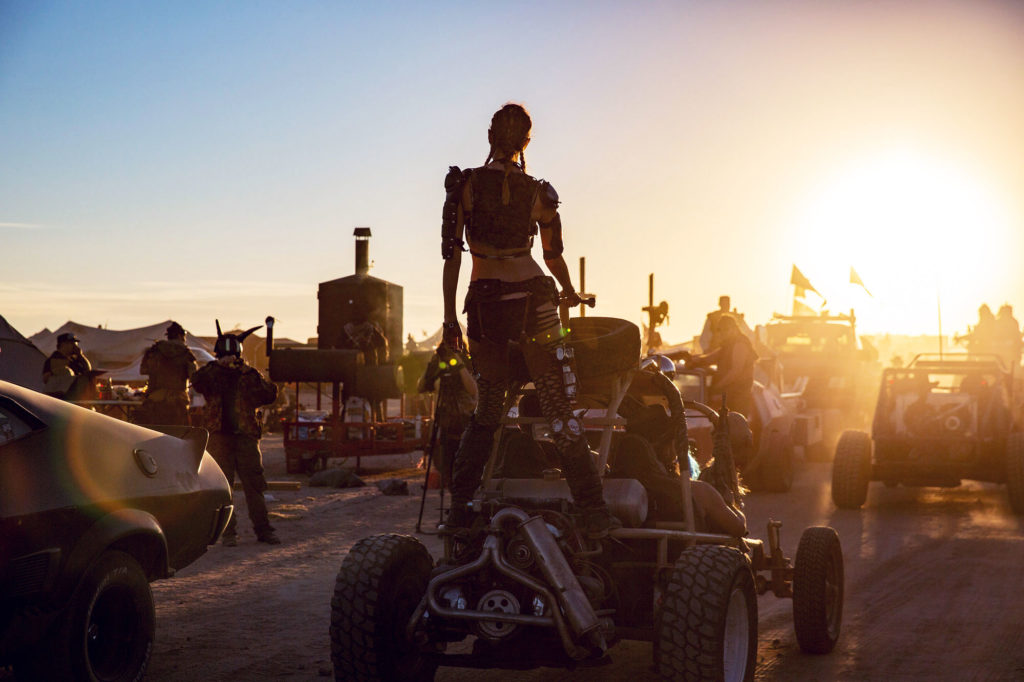 Unlike nearly any other music & arts festival, Wasteland Weekend requires all attendees to be in some kind of post-apocalyptic costume at all times (even members of the media). The idea has been to create a party where every fan is also a participant, rather than just a spectator.
The latest edition of Wasteland Weekend drew a crowd of around 2500 attendees and featured upwards of 150 customized, fan-built Mad Max-style cars and motorcycles, driven out from all over the continent, some owners convoying thousands of miles to show off their creations in the temporary desert city.
The cars are just one aspect of this awesome festival. Wasteland has multiple activities day and night, from bounty hunting games, to fire performers, and a full lineup of live bands.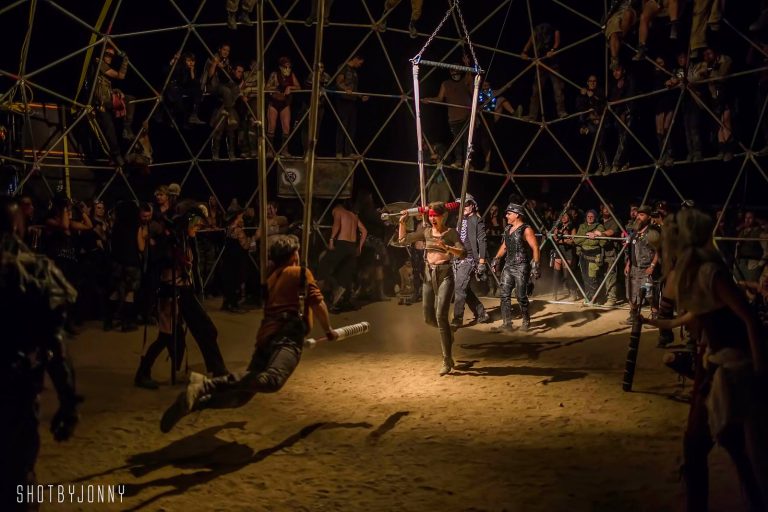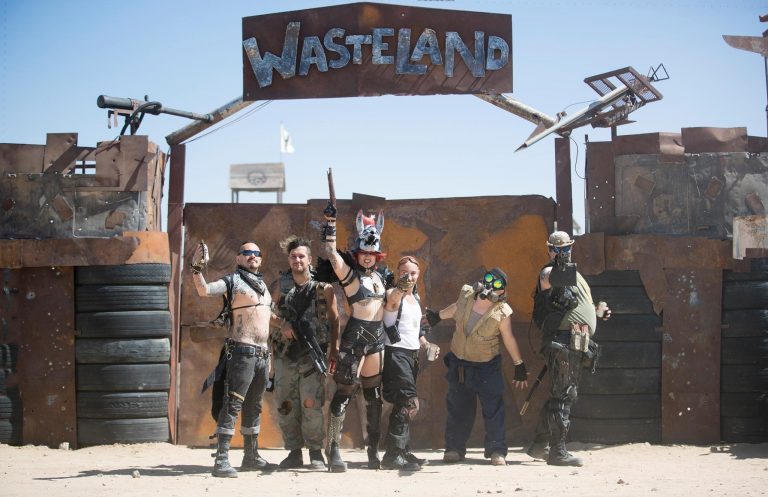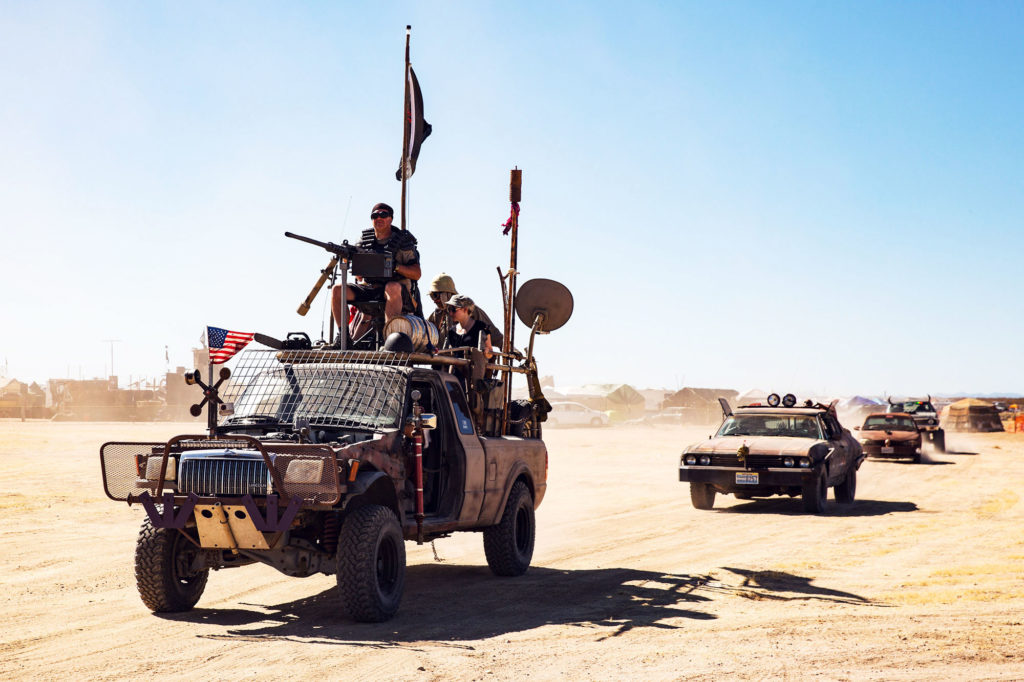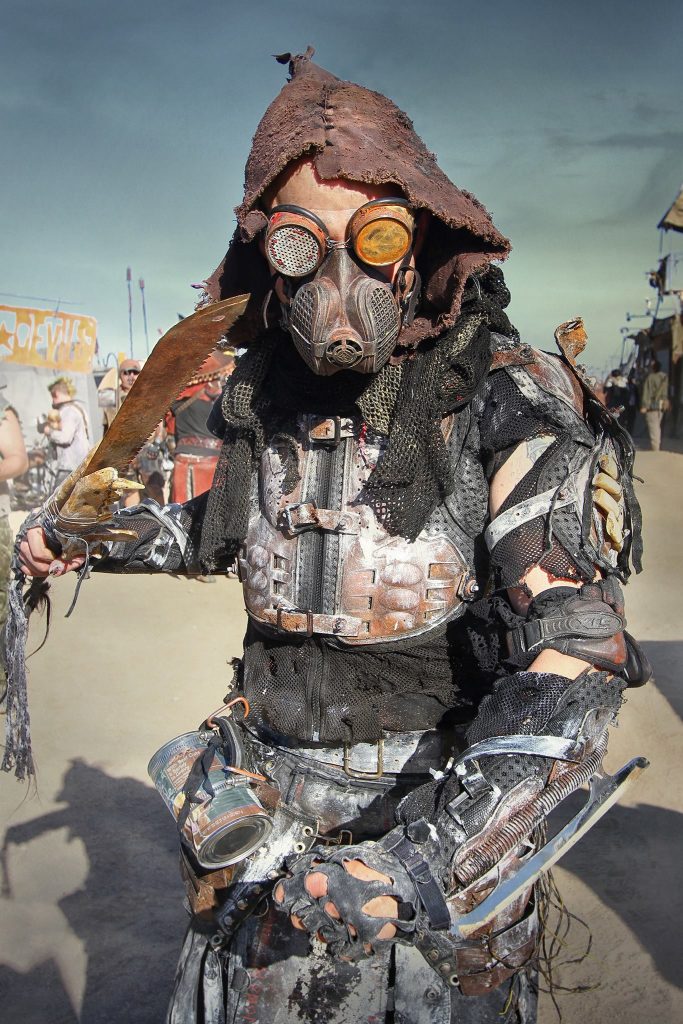 For more information about Wasteland click HERE.