Three years ago Swedish House Mafia have played their last gig at Ultra Miami, and many fans of the iconic trio would give anything to see them performing together again. 
Social media is currently ablaze with rumors of their potential reunion in 2017, because Axwell posted a rather intriguing photo on his Twitter profile which is bound to make you think of a thousand possibilities. The captions reads :
"The countdown to the new era has begun. Never is too late to get back on track…"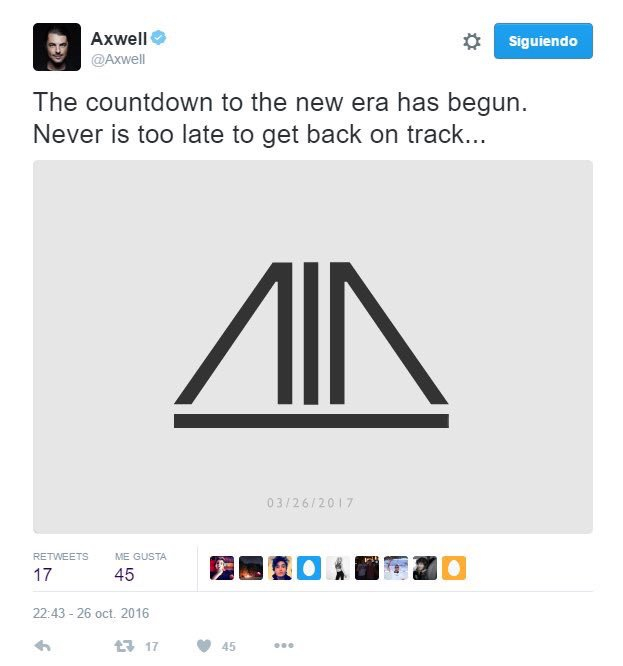 Attached to the tweet, the Swedish DJ added an image which appears to be a new version of the Axwell /\ Ingrosso logo, with an extra line in the center hinting at the addition of a third member. And below the logo is a date which corresponds to the Sunday of Ultra Miami festival 2017.
Many fans are suggesting that the new logo looks like two A's and an I (AIA) or Axwell, Ingrosso, Angello. But there's also a rumor that the third member could be Alesso who's been closely associated with the group since its inception.
As always, we include the disclaimer that this is a speculation because his tweet was quickly deleted, and it's not officially confirmed by Ax, Sebastian, Steve or their management.