Today, Insomniac announced the globally renowned Electric Daisy Carnival- EDC Las Vegas will return to Las Vegas Motor Speedway from Friday, June 16 to Sunday, June 18, 2017 for three nights of unity and indescribable energy from dusk till dawn.
Following last year's meaningful 20-year anniversary celebration of EDC Las Vegas, the highly-anticipated 2017 event will deliver an unrivaled experience in the awe-inspiring desert featuring over 200 of dance music's most notable names, groundbreaking art installations, innovative stage productions, full-scale carnival rides, captivating costumed performers and an unique culture of positivity and togetherness unlike any live music gathering in the world.
In addition, EDC Week will completely take over the Las Vegas Strip and beyond with the best Las Vegas clubs and venues hosting must-see performances from major artists, Monday, June 12 through Monday, June 19.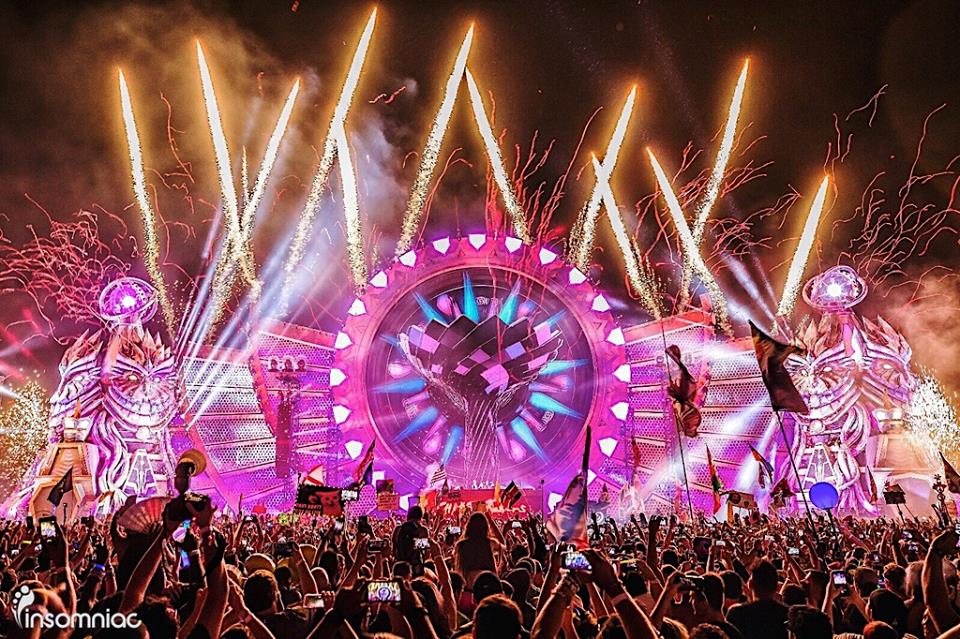 "Last year we celebrated 20 years of EDC with over 400,000 beautiful people in Las Vegas, and it was truly a milestone for Insomniac" said Pasquale Rotella, Founder and CEO of Insomniac.
"Each year we strive to push the boundaries of what a live music experience can be, and how we can build emotions and memories that last a lifetime. An accepting community and culture is the foundation that EDC was built upon and I look forward to creating new experiences in 2017 for our Headliners all over the world."
The EDC Las Vegas 2017 on sale begins Monday, November 28 at 12 PM PT.
Early Owl 3-day General Admission passes start at $335 plus taxes and fees, and are expected to sell out promptly, as in previous years.
Later Owl 3-Day General Admission passes are priced at $355 plus taxes and fees.
Three-day VIP passes are priced at $699 plus taxes and fees.
Layaway options will be available. Shuttle passes will also go on sale for $90 plus taxes and fees. Additionally, premiere parking will be offered for $120 plus taxes and fees.
A premier shuttle pass option, priced at $199 plus taxes and fees, will be available for the first time with more intimate shuttle buses, designated service times, an exclusive gift bag and more.
---
Visit here for more information on shuttles and here for further information on three-day festival passes.
Further on-sale details for tickets, hotels, shuttles, and the most updated information regarding EDC Las Vegas, are available at LasVegas.ElectricDaisyCarnival.com. Register to stay informed and for a chance to win tickets to EDC Las Vegas 2017, here.