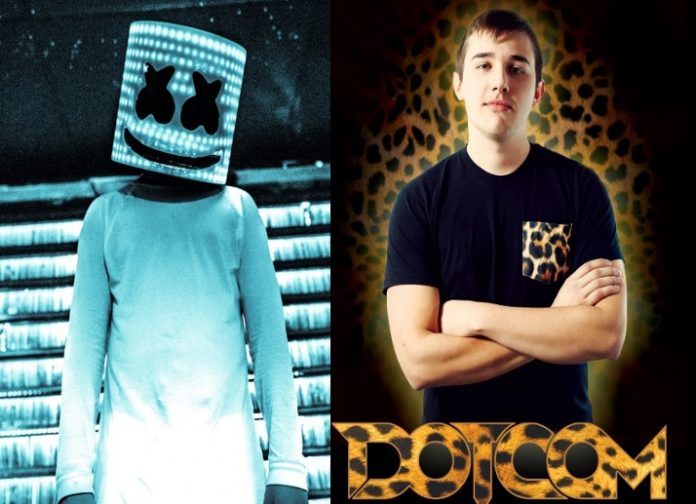 Marshmello, the mysterious EDM DJ with an unforgettable trademark, is under the spotlight as his fans try to connect the dots to find his true identity.
Chris Comstock, 24-year-old DJ and producer better known as Dotcom, is rumored to be the face behind the mask and we can prove it.
Around two years ago when Marshmello's fame took off, established producers such as Dotcom and Jauz instantly supported his music with reports to their Soundclouds and social media accounts. Since then, the DJ is considered an overnight sensation and gained international recognition through his remixes of songs by Jack Ü, Zedd and later collaborated with well-known artists Omar LinX, Ookay, Slushii and Jauz.
Back in March of this year, Feed Me, a dubstep and electro house producer, unintentionally revealed who Marshmello is when he posted an Instagram story, not realizing that Chris Comstock, dressed in all white, was reflected in the mirror behind him.
The Instagram story was quickly deleted but not to worry, we still have the picture.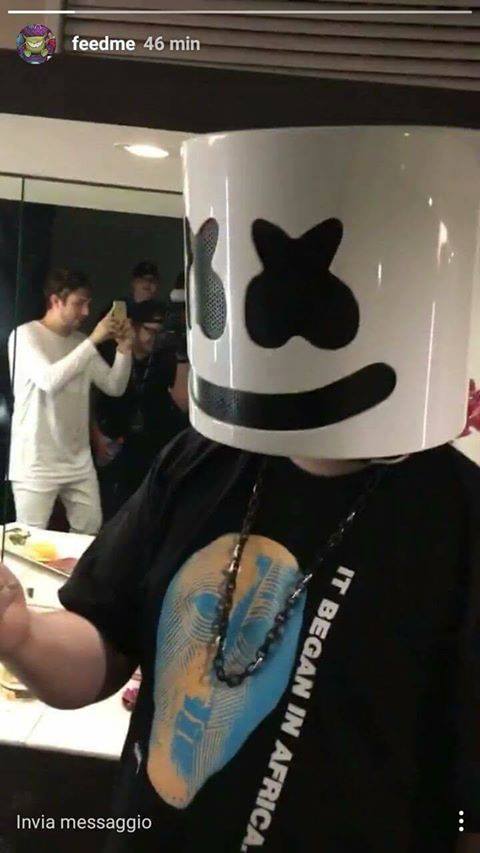 In 2016, the mysterious DJ sarcastically tweeted at Deadmau5 asking if he wanted to play a game of basketball. Deadmau5, the DJ with a track record for publicly hating Marshmello, fired back and spilled his secret.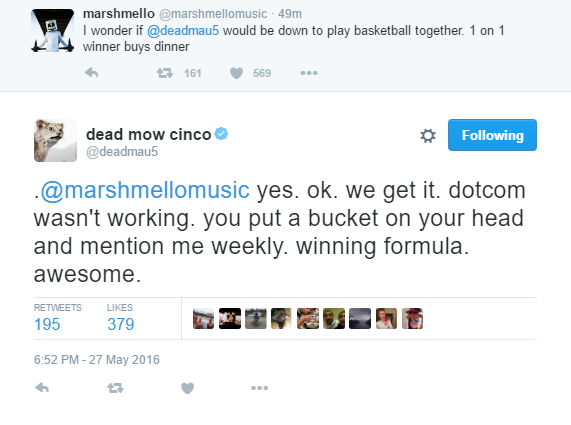 Another incident happened last year when Skrillex posted a video to his social media account celebrating Marshmello's birthday with fellow artists, Getter, Ookay and Jauz.
A tweet surfaced later that day from a Dotcom fan wishing him a happy birthday. Looks like Marshmello and Comstock share the same special day?
Happy birthday @iamDOTCOM
We'd make some pretty cute puppies 😉 pic.twitter.com/ooHC3EmHvA

— tay (@taylorlaree77) May 19, 2016
In a recent interview with Katie Couric, Skrillex revealed that Marshmello's first name is actually Chris. Sonny Moore (Skrillex) answered a phone call from "Chris" during the interview and referred to his as Marshmello.
Skip to 12:30 to see for yourself.
After Marshmello posted a photo of himself to his social media, fans were quick to notice his leg tattoo peaking through his ripped jeans and how it looks pretty similar to Dotcom's.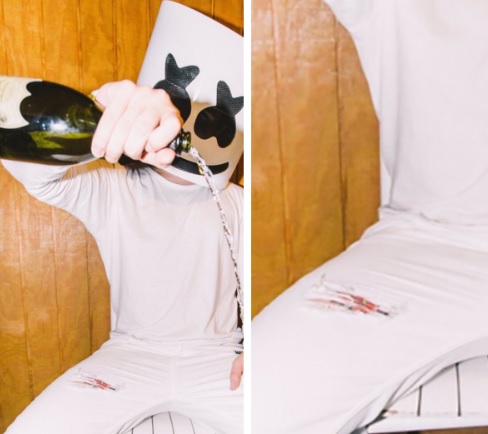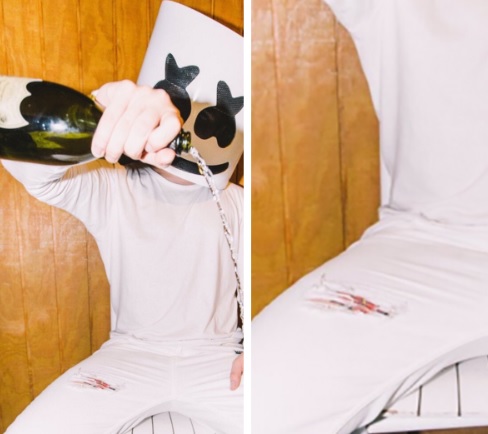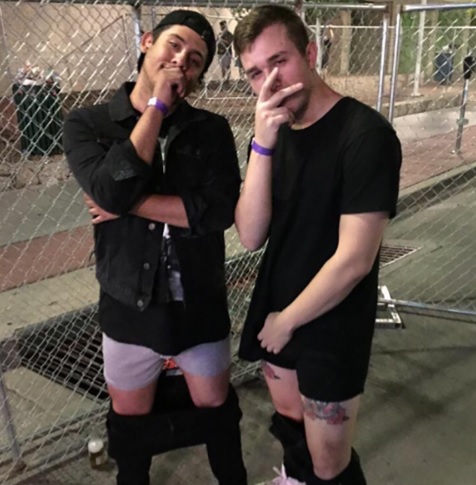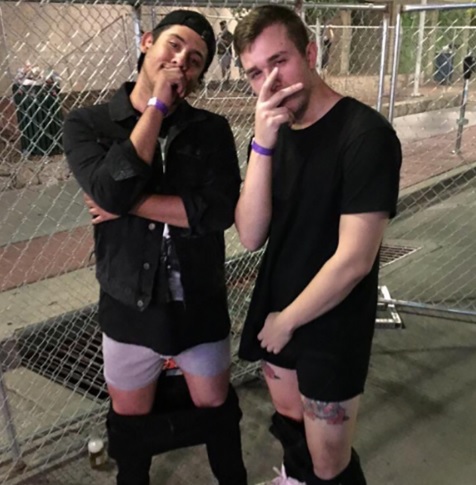 All signs point to Dotcom as the face behind it all so take off the helmet Chris, I'm sure it gets hot under there.