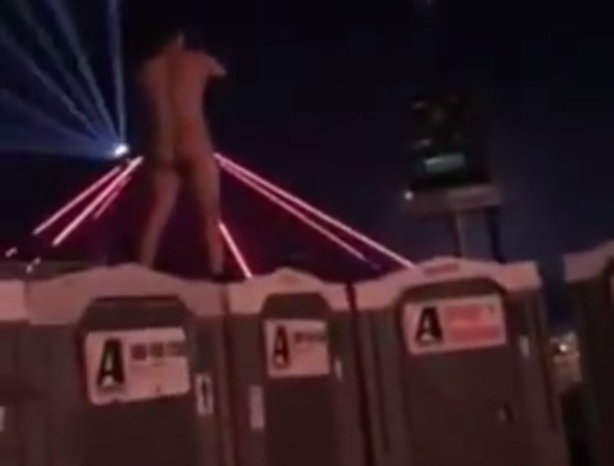 Its not everyday you see a naked dude standing on top of a bunch of porta-potties at a music festival.
This year at the Electric Daisy Carnival (EDC) in Vegas, party-goers witnessed something hilarious and it was all caught on tape.
This guy literally gave no fu*ks. The only thing we don't know is what he landed on after that masterful front-flip. Some will say he's too messed up and disgusting but others will say he's having the best night of his life. Either way, be safe people and don't over do it.
Check out the video below.