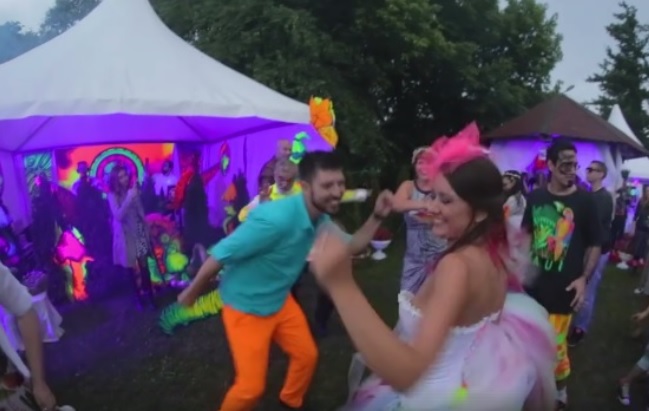 Serbian couple, Marija Milošević and Damir Šćasni, took things to a whole new level with their Psy Trance themed wedding and it has everyone talking.
From the fluorescent decorations to the bride's neon dress, their special night was far from ordinary. Equipped with a DJ booth, dance floor, and a glowing wedding cake, this couple went all out, to say the least.
These two Psy Trance lovers have been involved in the music industry for the past 15 years; Damir, working as a DJ for the Belgian label Suntrip Records, and Marija, the creative director for an event organization "6wEvent."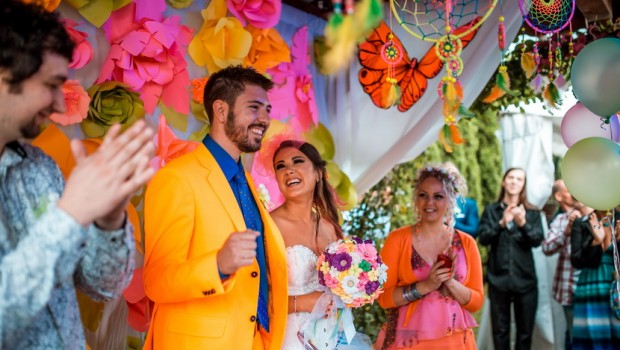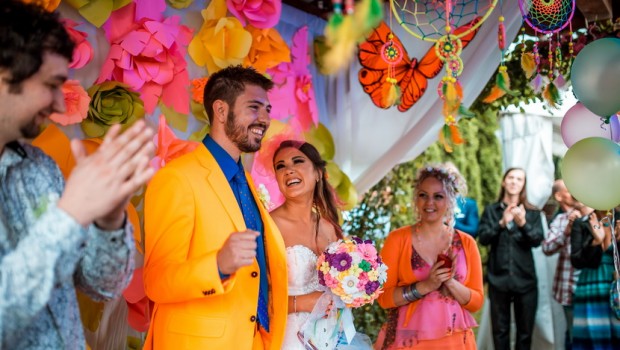 Loving electronic dance music for as long as they can remember, the happy couple wanted to celebrate the best way they knew how, emphasizing their lively uplifting spirits and steering clear from the traditional Serbian wedding.
"We didn't even think that the wedding might look different because everybody knows who we are and what we love. It is just our day that we will remember our whole life," Marija told Telegraf.
Keeping the reception small with only family and close friends, the couple was far from worried about their guests' reactions.
"We were surprised because people didn't want to go home when it came to an end" she added.
Unfortunately, the weather wasn't at its best but that didn't seem to slow things down. Damir and Marija were seen dancing in the rain all night long and magically in love.
Check out this video to see for yourself!
Major wedding goals! Congrats to the lucky couple!