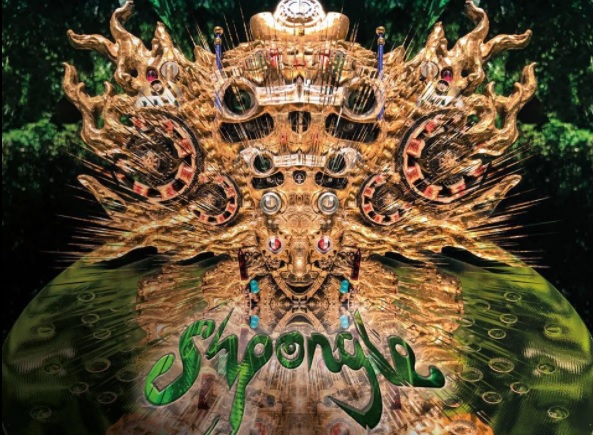 Shpongle have been at the forefront of the psybient music scene since forming back in 1996. The duo, consisting of Simon Posford (a.k.a Hallucinogen) and Raja Ram, (from the Infinity project), have been responsible for groundbreaking albums such as "Tales of the Inexpressible", "Nothing Lasts… But Nothing Is Lost", and most recently, "Codex VI."
Together, they have managed to create a sound that is unlike anything heard before, flawlessly blending the best elements of the ambient and world music genres.
While their recordings are no doubt great on their own, it is the live presence Shpongle offers that truly boggles the minds of their audiences. On stage, Posford is in charge of programming and instrumentation, and Raja expertly handles the shows broad musical concepts and flute arrangements.
The atmosphere these two create when on stage is delightfully bizarre, heavy with fluid, abstract visuals and shimmering colors. This visual/audio set up is known as the "Sphongletron", and both new and old fans alike won't want to miss out on its stop in Philadelphia this weekend.
Sphongle will hit The Electric Factory this saturday, October 28th with support from 5 AM, Pluto Era, and Blue Tech. Tickets are going fast, grab yours soon!