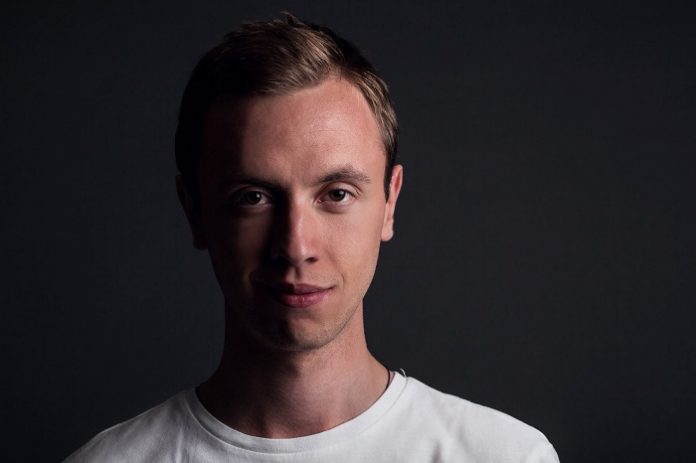 Profound. Gifted. Prolific. Mainstage artist and internationally respected electronic dance music DJ and producer Andrew Rayel teams once again with vocalist Jonathan Mendelsohn on "Home," the eighth single from Rayel's studio album, MOMENTS (Armada Music).
When an artist is as profoundly gifted as Andrew Rayel, it's impossible to slow the spigot of quality musical output. To observe Rayel in his recording studio is to study a prodigy lost in thought, guided by the invisible hand of divine inspiration as he composes music that will go on to become the feast that sustains his legions of fans.
Ask Rayel what it's like to share one's creation with seas of strangers, watching them wholeheartedly embrace your music as if it's their salvation. He'll surely tell you there's no more gratifying feeling in this world.
The Radio Edit of "Home" kicks-off with a clock's tick-tock on the intro just before Mendelsohn's flawlessly welcoming voice enters on this remarkably catchy song. Now a master at shaping the seamless pop song that can also be categorized as contemporary trance, Rayel has fully formed his own signature sound.
The chorus dives into a superbly syncopated rhythm that's full of swagger as the Radio Edit saunters down the street. This version has the vast builds, thrilling drumrolls and enormous crash that clubbing crowds have come to demand from this young mainstage artist. There's something alluringly mature about this song. It's no wonder that leading pop radio programmers took an instant liking to "Home" upon first spin.
The Vigel Remix and Vigel Extended Mix are versions Rayel plays out on tour. These edits are faster with a speedier 4/4 beat and major-key chord progressions that feel sunnier than the Radio Edit. The rapid-fire synth patterns that have become Andrew Rayel's trademark are upfront and prominent in these mixes. The Vigel Remix and Vigel Extended Mix are progressive, clubby, dark 'n dirty, just as they should be.
Listen to the track here.